Best College Campuses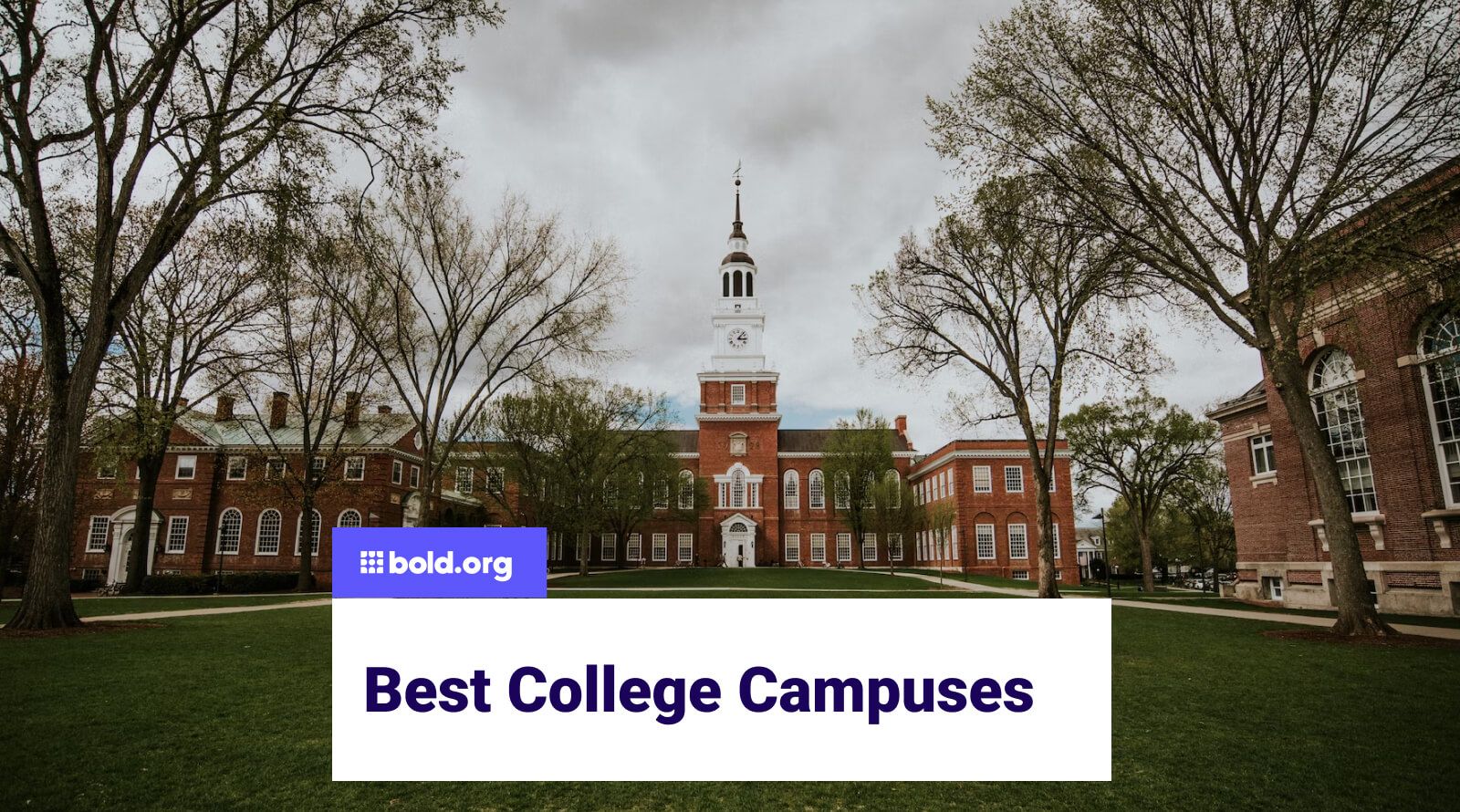 Top scholarships with upcoming deadlines
You won't believe your eyes when you see the stunning college campuses we're about to dive into! These campuses go beyond the ordinary, providing students with an awe-inspiring environment that enhances their college experience. These campuses are visually pleasing and intellectually stimulating, from breathtaking natural landscapes that leave you in awe to architectural masterpieces that make your jaw drop.
This Bold article will explore some of the best college campuses worldwide. Get ready to be enchanted by their splendor and discover how these incredible settings contribute to an unforgettable college life.
Create a Bold.org profile and use the scholarship search feature to access hundreds of exclusive scholarships.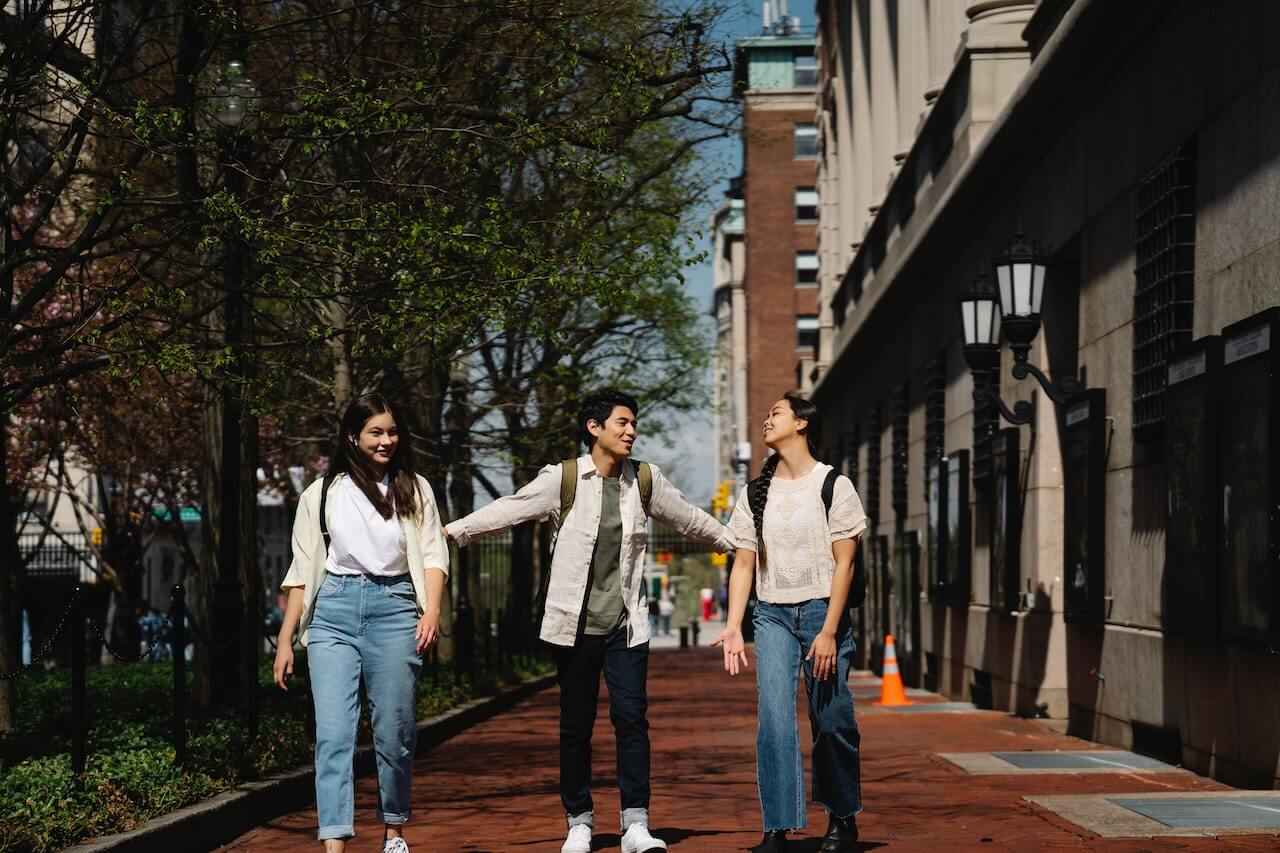 Beautiful College Campuses in the United States
From coast to coast, college campuses offer exceptional academic programs, breathtaking scenery, and architectural wonders. A great college campus is a vibrant and inspiring environment that fosters learning, personal growth, and a sense of community. Let's take a look at some of the most beautiful college campuses in the United States: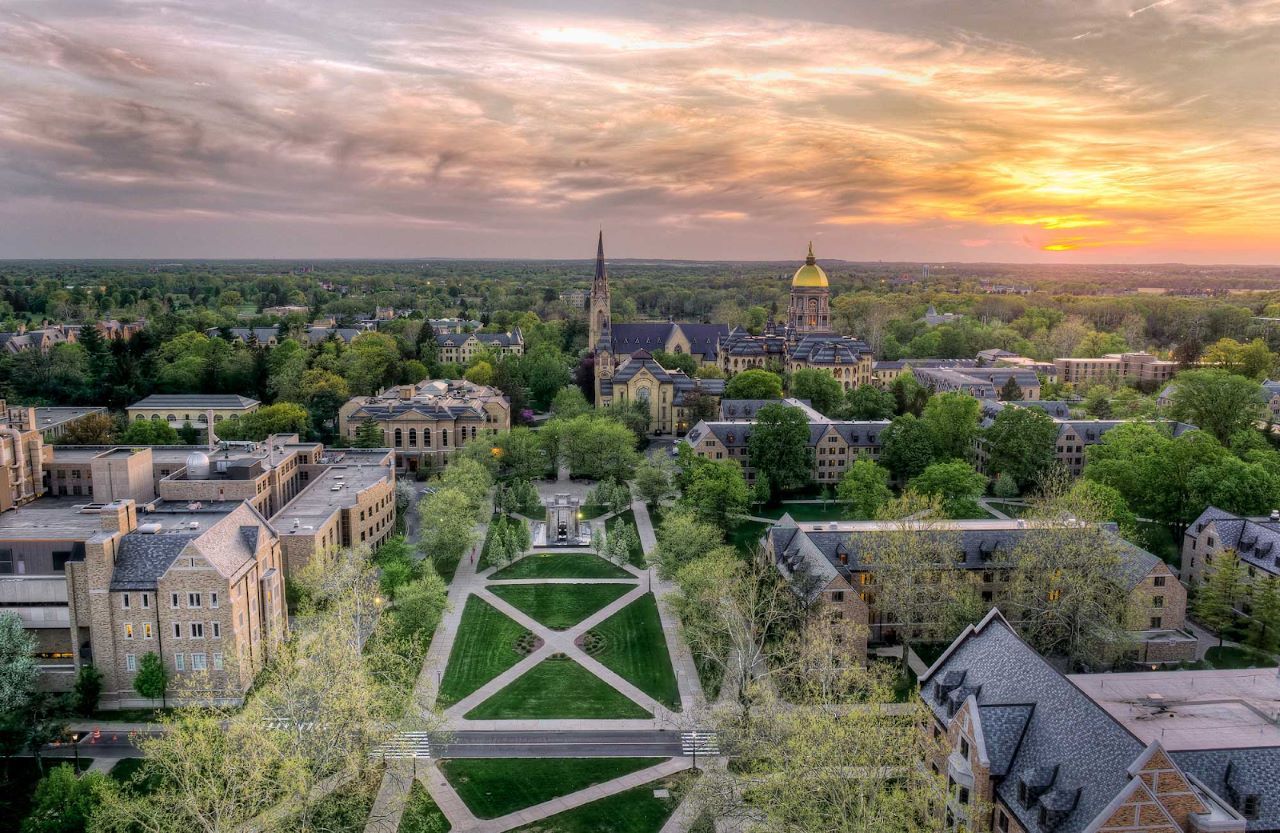 The University of Notre Dame is located in Notre Dame, Indiana. The unmistakable glistening golden dome of Notre Dame's Main Building and the defining Neo-Gothic Basilica of the Sacred Heart stand out proudly on this Catholic school's campus, established in 1842. Beyond its stunning architecture, the campus offers lush quads where students gather to relax between classes or at the football stadium.
Check out these scholarships for students in Indiana!

Miami University's campus in Ohio seamlessly blends historic charm with modern amenities. Nestled in the picturesque town of Oxford, the red-brick buildings, green lawns, and tree-lined pathways create a captivating setting.
The campus features state-of-the-art facilities, including the Goggin Ice Center for sports enthusiasts and the Armstrong Student Center, a bustling hub for student life. Scenic gardens and open spaces provide peaceful retreats, while the campus's timeless beauty and academic excellence foster a strong sense of community and pride among students and faculty.
Ohio scholarships can help you alleviate the costs of college!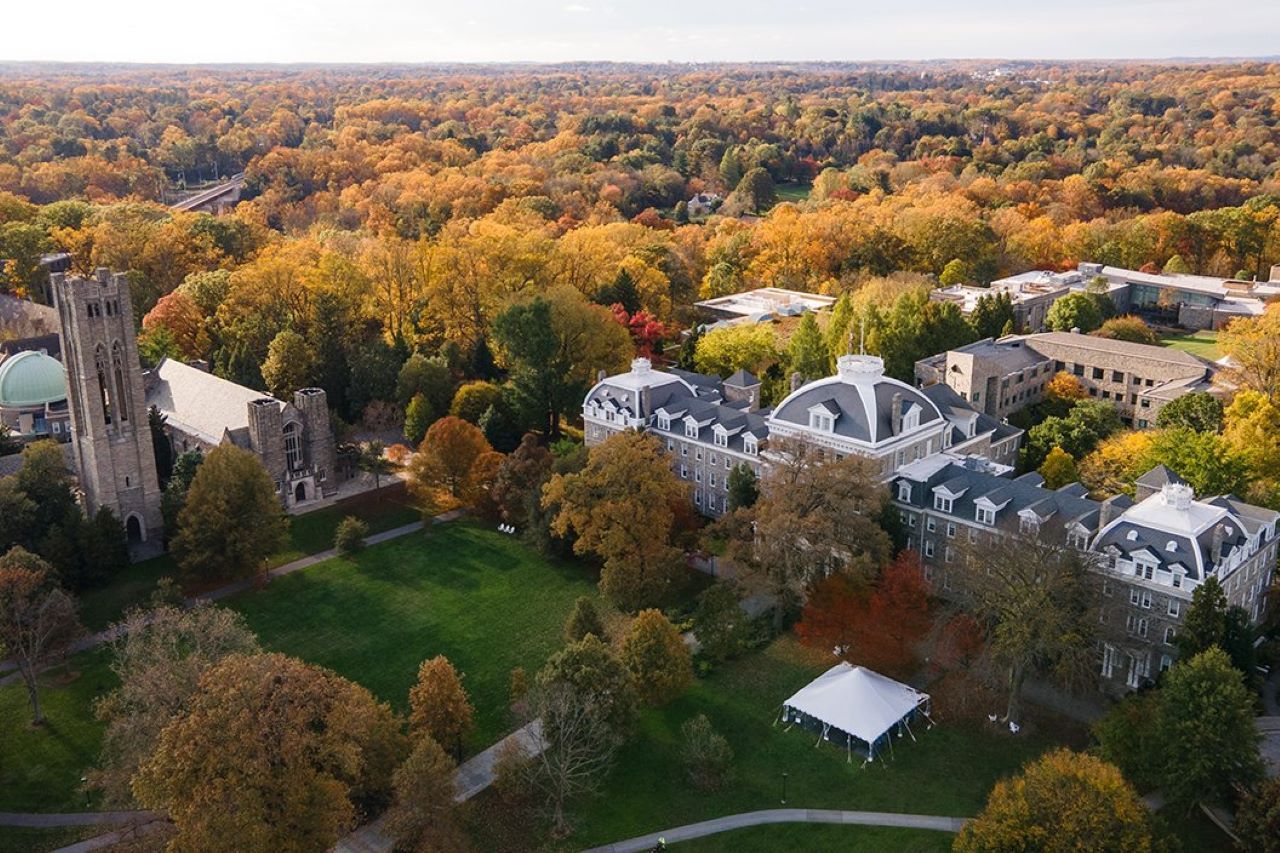 The campus of Swarthmore College is set on a beautiful 425-acre wooded suburban area, providing a picturesque and serene environment for students. The campus features a mix of historic and modern buildings, including the notable Parrish Hall, which is the centerpiece of the campus. Located southwest of Philadelphia, Swarthmore College's Scott Arboretum is a haven of idyllic gardens graced with blooming hydrangeas, lilacs, and tree peonies.
A special courtyard is dedicated to fragrant trees and shrubs. The surrounding Crum Woods, adorned with holly and rhododendron collections, provide a serene backdrop. Not to be missed is the Dean Bond Rose Garden, showcasing over 200 varieties and offering picturesque views of the stately Parrish Hall in the background.
Bold.org has scholarships available for students in Pennsylvania! Apply now!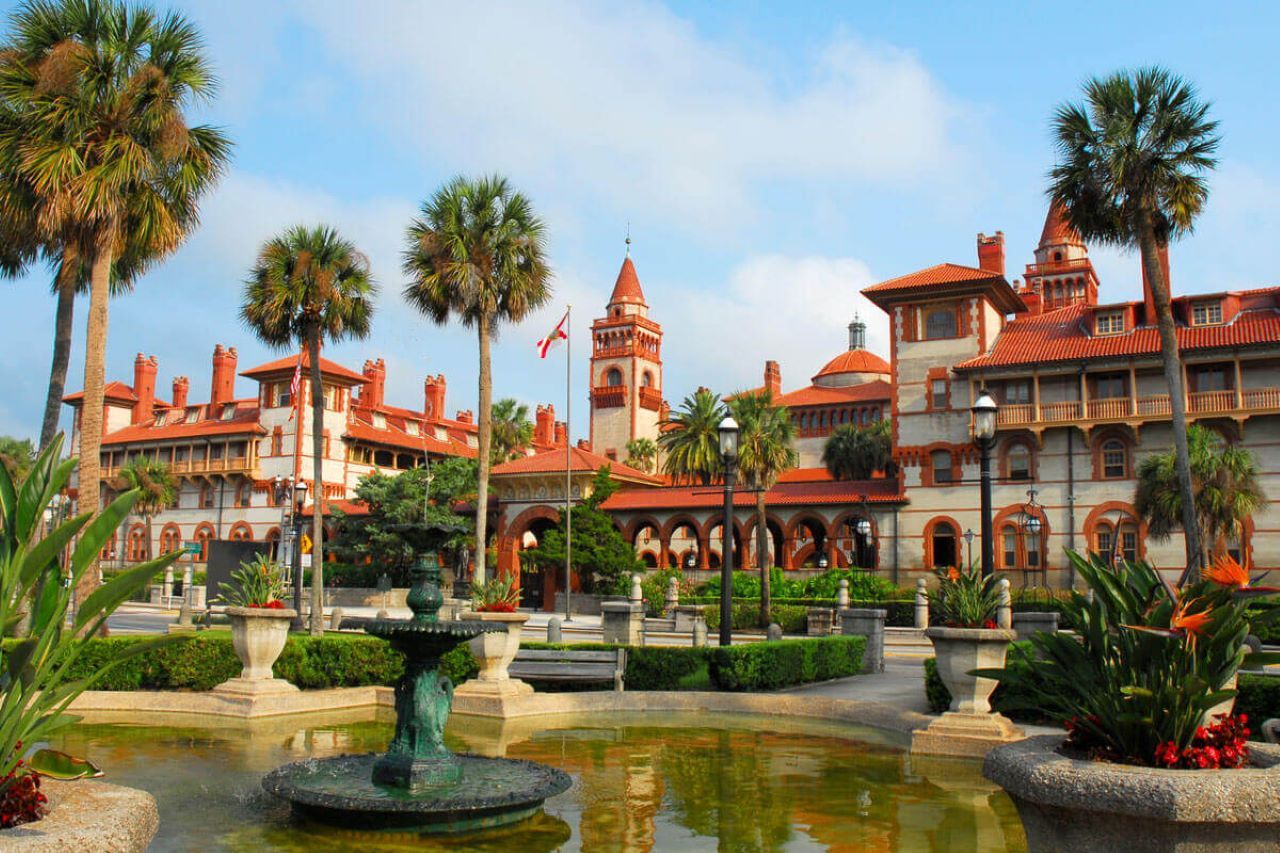 Flagler College's campus is situated in the heart of St. Augustine's historic district, known for its Spanish colonial architecture and picturesque cobblestone streets. The campus is characterized by its beautiful Spanish Renaissance-style buildings, originally constructed as the Hotel Ponce de Leon in the late 19th century by Henry Flagler.
The centerpiece of the campus is the former Hotel Ponce de Leon, which now serves as the college's main building and is a National Historic Landmark. It features stunning architectural details, including hand-painted ceilings, Tiffany-stained glass windows, and intricate woodwork, making it a focal point of interest for students and visitors alike.
Are you considering attending Flagler College? Check out these Florida scholarships!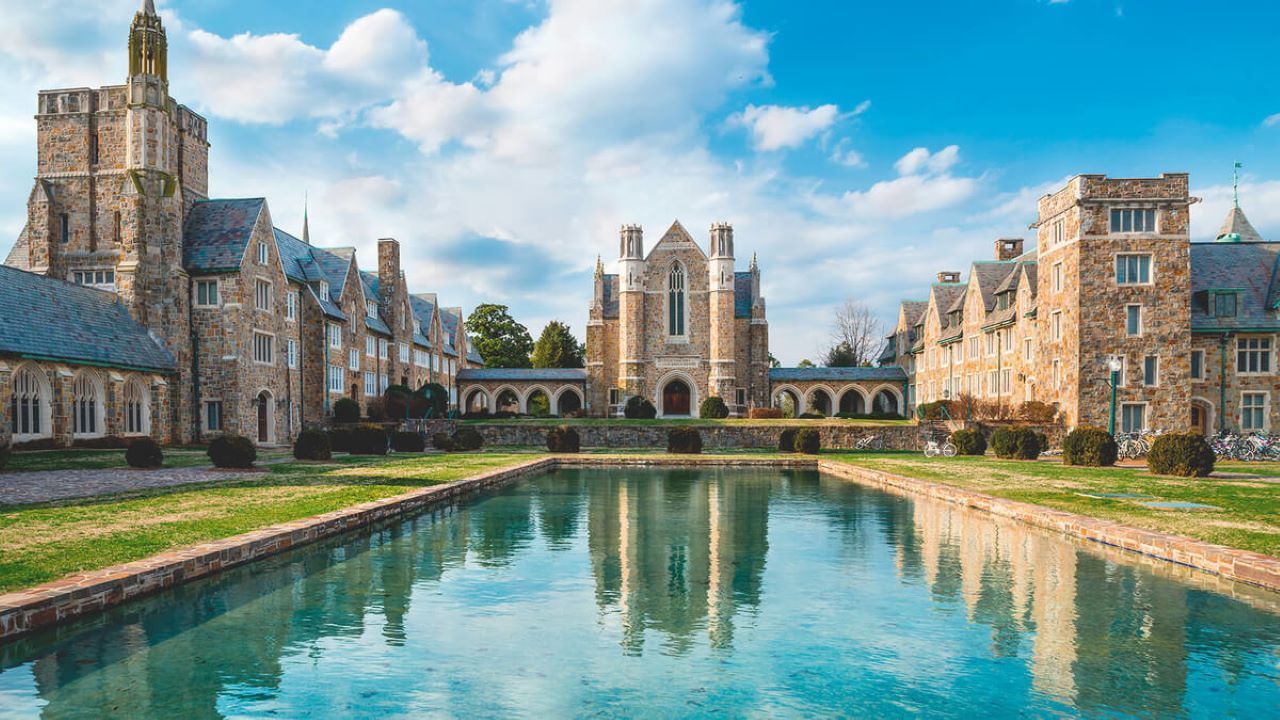 Berry College in Mount Berry, Georgia, boasts the world's largest contiguous college campus, spanning over 27,000 acres of fields, lakes, forests, and mountains. The campus of Mount Berry College exudes an air of serenity, with its rolling hills, verdant forests, and vast meadows providing a breathtaking backdrop for the academic journey of its students.
As a private liberal arts college, it offers various undergraduate programs across arts, sciences, humanities, and business. The scenic surroundings are artfully incorporated into the campus, featuring elegant English Gothic-inspired buildings such as Ford Dining Hall, Ford Auditorium, and Mary Hall—thanks to the generous contributions of its main benefactor, Henry Ford.
Mount Berry College is gorgeous! Apply for scholarships for students in Georgia to reduce the costs of college!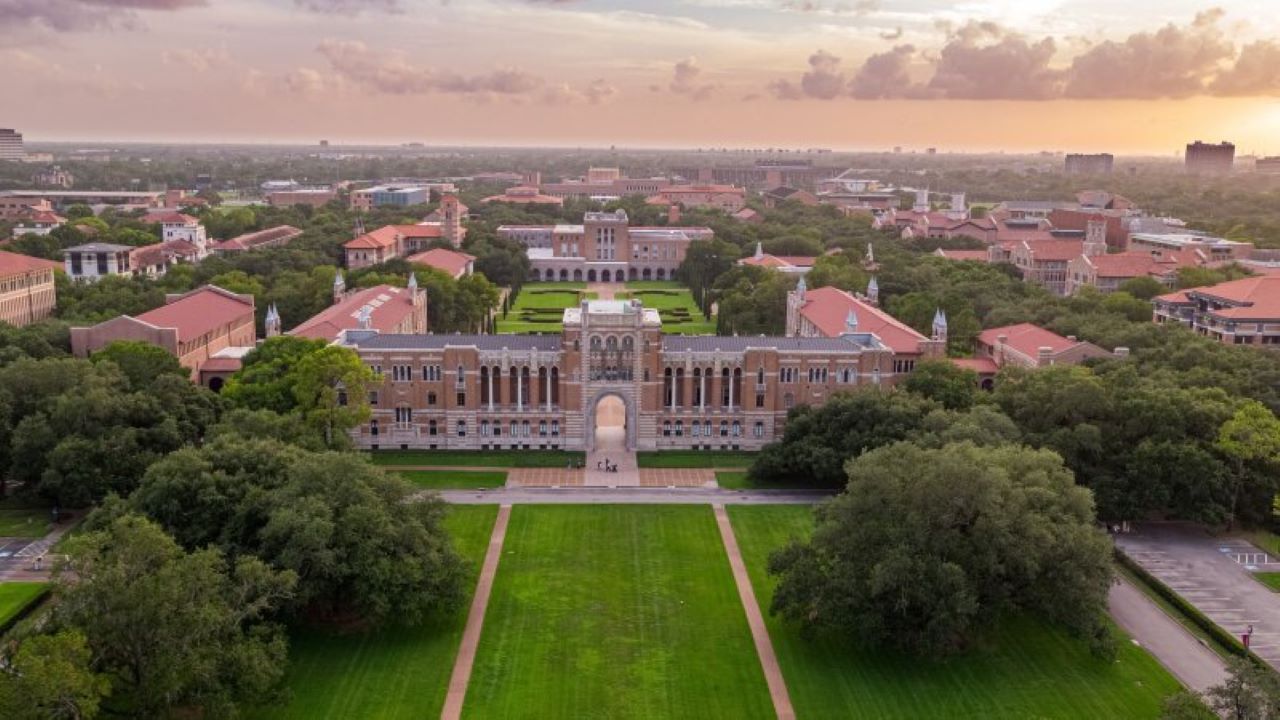 Despite its urban Houston location, Rice University has a green oasis campus. A double row of magnificent oak trees surrounds the perimeter, hinting at the lush 300-acre campus that awaits within.
The campus is divided into quadrangles adorned with thousands of elms, hickories, maples, and other trees. The oldest buildings, including the impressive Lovett Hall, display medieval southern European architecture elements, featuring grand arched passageways and rose-hued brick.
Texas scholarships can get you closer to attending Rice University!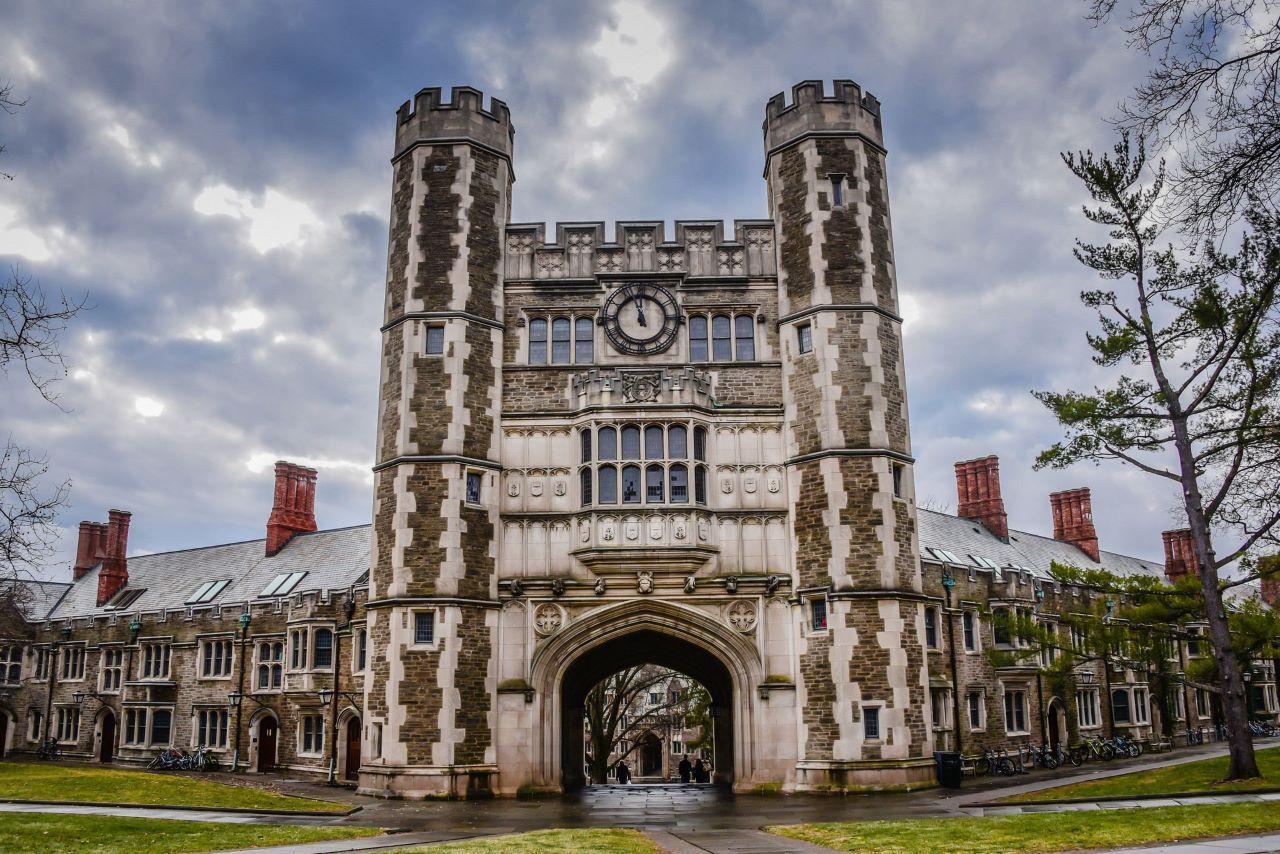 Princeton University exudes Collegiate Gothic splendor with its gray stone buildings, such as the University Chapel and Cleveland Tower. However, the beauty of the 500-acre campus goes far beyond these magnificent structures.
One can find charming courtyards, serene small greens, and a network of crisscrossing footpaths throughout the campus. Among these architectural gems stands the picturesque ivy-covered Nassau Hall, the oldest building on campus and a historic former home to the Continental Congress.
Apply for New Jersey scholarships to reduce the costs of college!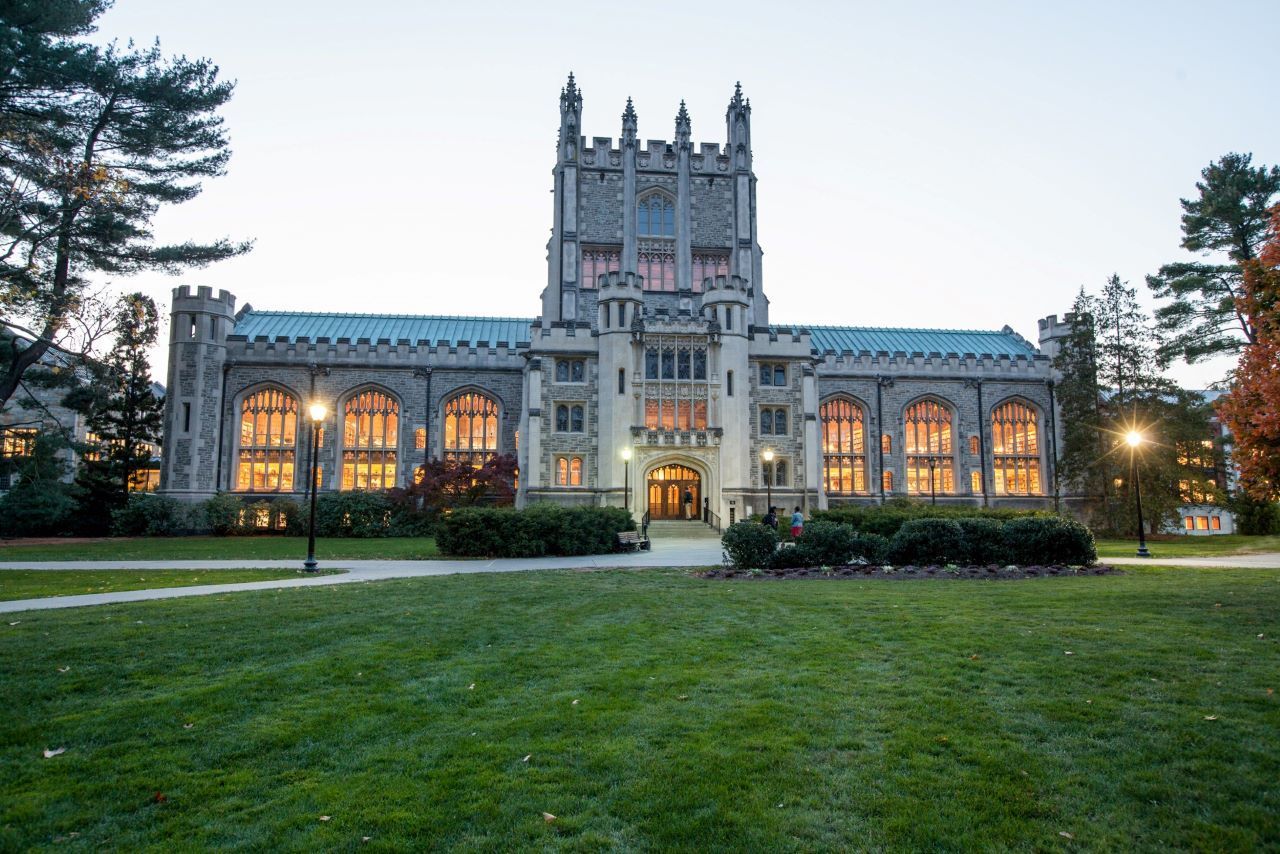 Vassar College's Poughkeepsie, New York campus exudes timeless elegance and academic excellence. The campus boasts a harmonious blend of historic and modern architecture. The iconic Main Building, with its distinctive red brick and grand tower, symbolizes the college's rich heritage. Lush green lawns, charming pathways, and blooming gardens add to the campus's natural beauty.
Inside the state-of-the-art facilities, students engage in dynamic learning experiences. The vibrant campus life, complemented by diverse extracurricular activities and cultural events, creates a nurturing environment for personal growth and academic achievement. Vassar College's campus is a captivating space where tradition meets innovation, making it a truly special place to learn and grow.
New York can be expensive. Apply for New York scholarships to lessen the financial burden of college!

Stanford University has a vast 8,180-acre campus that stands unrivaled in beauty among college campuses. A magnificent mile-long Palm Drive, adorned with trees on both sides, leads visitors to the sprawling green expanse of the Main Quad.
This picturesque area is embraced by red-roofed buildings, complemented by the crowning architectural gem of the campus, Memorial Church, featuring a striking mosaic façade. The campus further boasts the Cantor Arts Center, home to an impressive collection of 170 bronzes by the renowned artist Auguste Rodin—one of the largest collections outside of Paris.
Interested in Stanford University? Check out these scholarships for students in California now!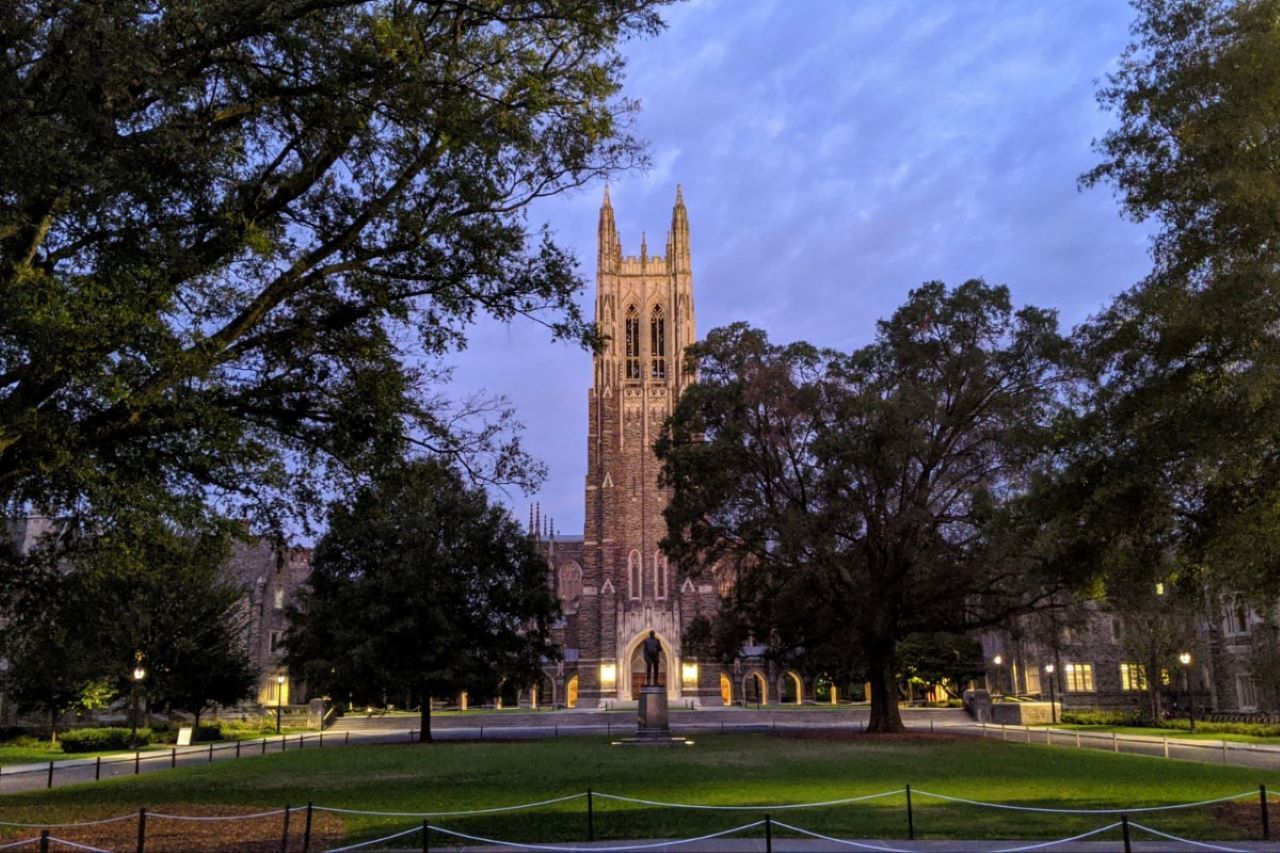 Duke University, North Carolina Duke University's campus is a Collegiate Gothic wonderland featuring the awe-inspiring Duke Chapel designed by Julian Abele, one of the country's earliest prominent African American architects. These marvels include the glass-walled Karl and Mary Ellen von der Heyden Pavilion and the Rafael Viñoly-designed Nasher Museum of Art.
The museum's five pavilions, arranged in a loose radial pattern, showcase contemporary works by renowned artists like Andy Warhol. Duke's campus seamlessly blends the old-world charm of Gothic architecture with cutting-edge modern designs.
Score scholarships for students in North Carolina to lessen the costs of higher education!

The main campus of the University of Colorado Boulder offers a breathtaking blend of natural beauty and impressive architecture. With sweeping views of the Rocky Mountains and Flatirons, the surroundings provide a stunning backdrop. The campus is complemented by a serene lake and two creeks, enhancing the tranquil atmosphere.
Adding to the appeal are the ruggedly beautiful buildings, many of which follow a distinct Tuscan-meets-the-West architectural style. Characterized by local sandstone walls, red tile roofs, and limestone trim, the grand Norlin Library and other structures compliment the picturesque landscape.
If you've ever dreamt of attending college in this captivating state, why not explore Colorado scholarships?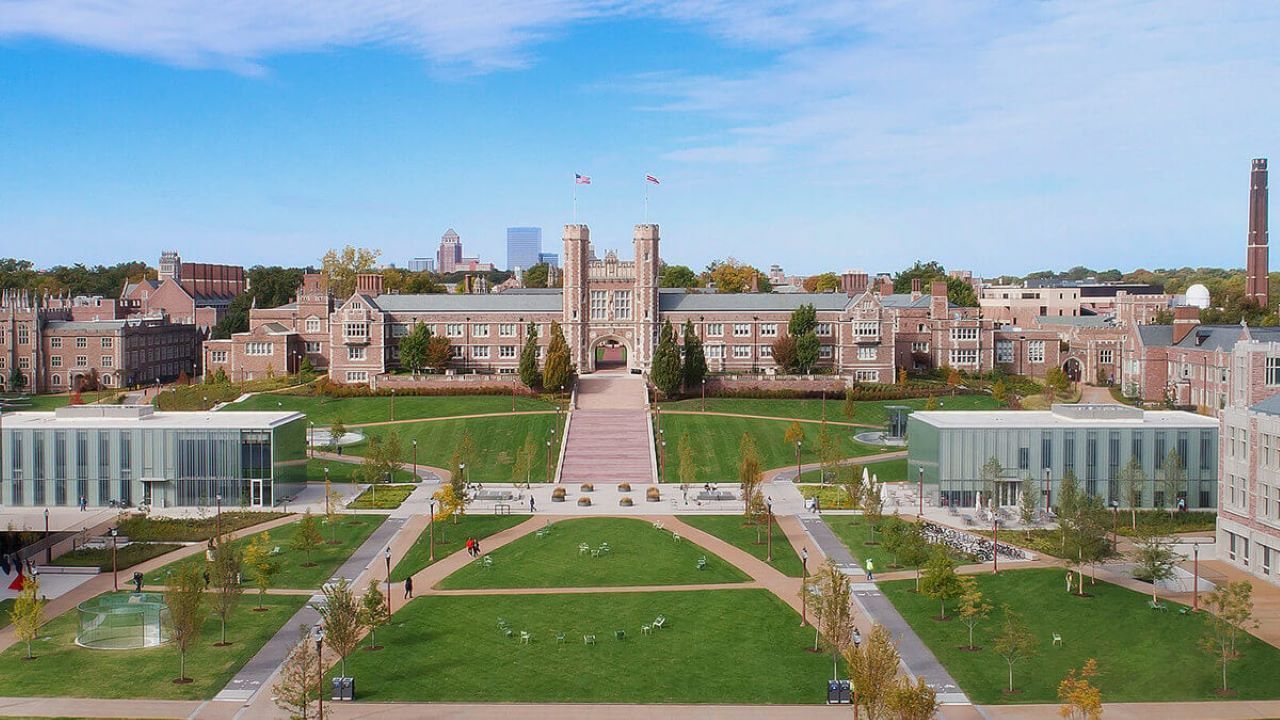 Washington University's campus in Missouri is a captivating blend of tradition and modernity, located within the vibrant city of St. Louis. The red-brick buildings and sleek contemporary structures create a dynamic architectural landscape, while the lush green spaces and scenic walkways provide a serene atmosphere.
The campus is a hub for cultural and artistic events, fostering a diverse and inclusive community. With its inspiring environment and a strong sense of community, Washington University's campus is a place where students and faculty thrive in their pursuit of knowledge and personal growth.
Browse these Missouri scholarships to make attending college less expensive!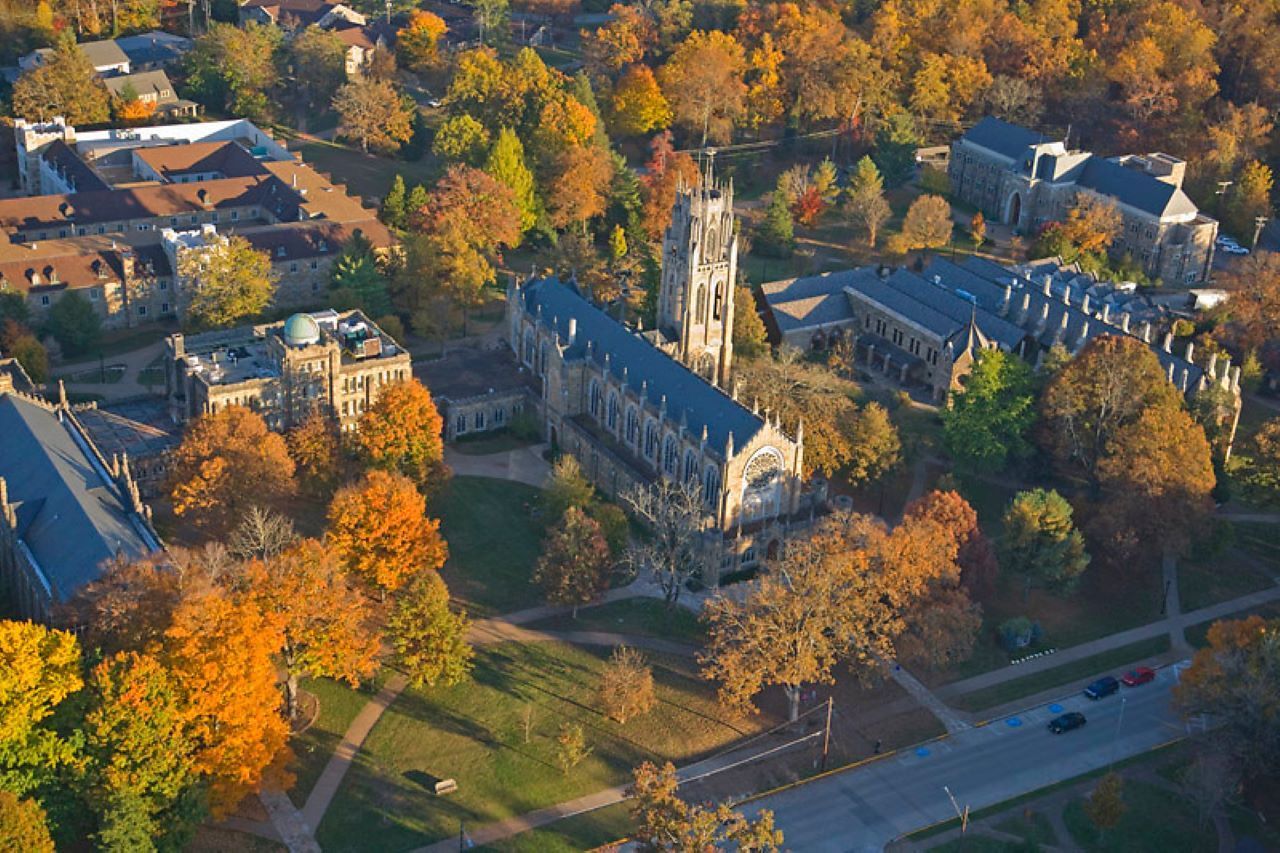 Sewanee University in Tennessee showcases a picturesque campus nestled amidst the natural beauty of the Cumberland Plateau. With its historic buildings made of striking sandstone, the campus exudes a timeless charm. Towering trees, expansive lawns, and peaceful pathways create a serene and inviting atmosphere.
The breathtaking views of the surrounding mountains add to the campus's allure, providing a truly scenic backdrop for academic pursuits and personal growth. Sewanee University's campus is a captivating blend of history and nature, making it an inspiring place to learn and thrive.
Tennessee is a beautiful state to attend college. Check out these Tennessee scholarships now!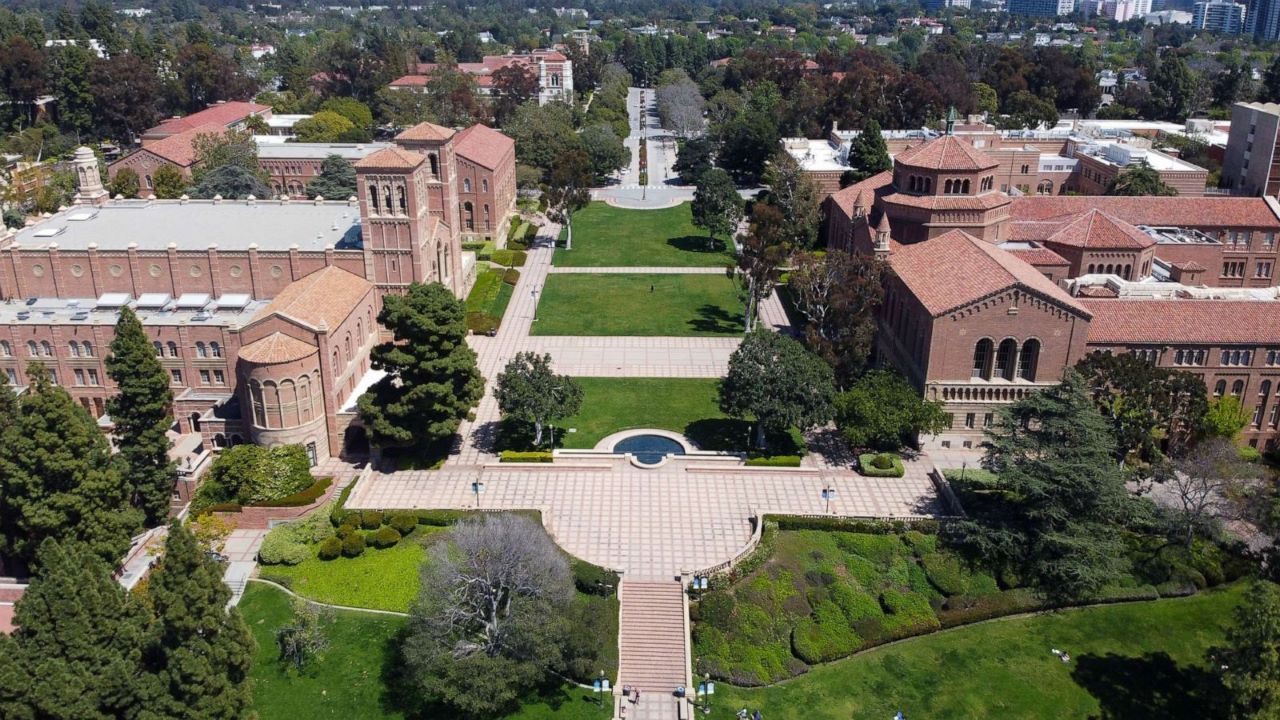 The University of California's campus is breathtaking, where modern architecture meets the beauty of nature. Amidst lush green spaces and iconic palm trees, the contemporary buildings create a harmonious blend of style and tranquility.
As the sun sets over the nearby Pacific Ocean, the campus becomes a magical and inspiring place, offering stunning views and a peaceful atmosphere. With state-of-the-art facilities and a diverse community of students, the campus buzzes with creativity and academic excellence, making it an exceptional destination for both learning and vibrant campus life.
California's cost of living can be expensive. Apply for California scholarships to lessen your financial burden!
Get Matched to Thousands of Scholarships
Create your Bold.org profile to access thousands of exclusive scholarships, available only on Bold.org.
Create Free Profile
Prettiest College Campuses Across the Globe
From the ancient universities of Europe, where centuries-old structures stand as testaments to history, to the vibrant campuses of Asia, where modern design seamlessly merges with traditional aesthetics, the prettiest college campuses across the globe are simply awe-inspiring. Let's take a look at some of the most beautiful college campuses worldwide.
While Bold.org does not currently offer scholarships globally, we do have scholarships for international students attending college in the US!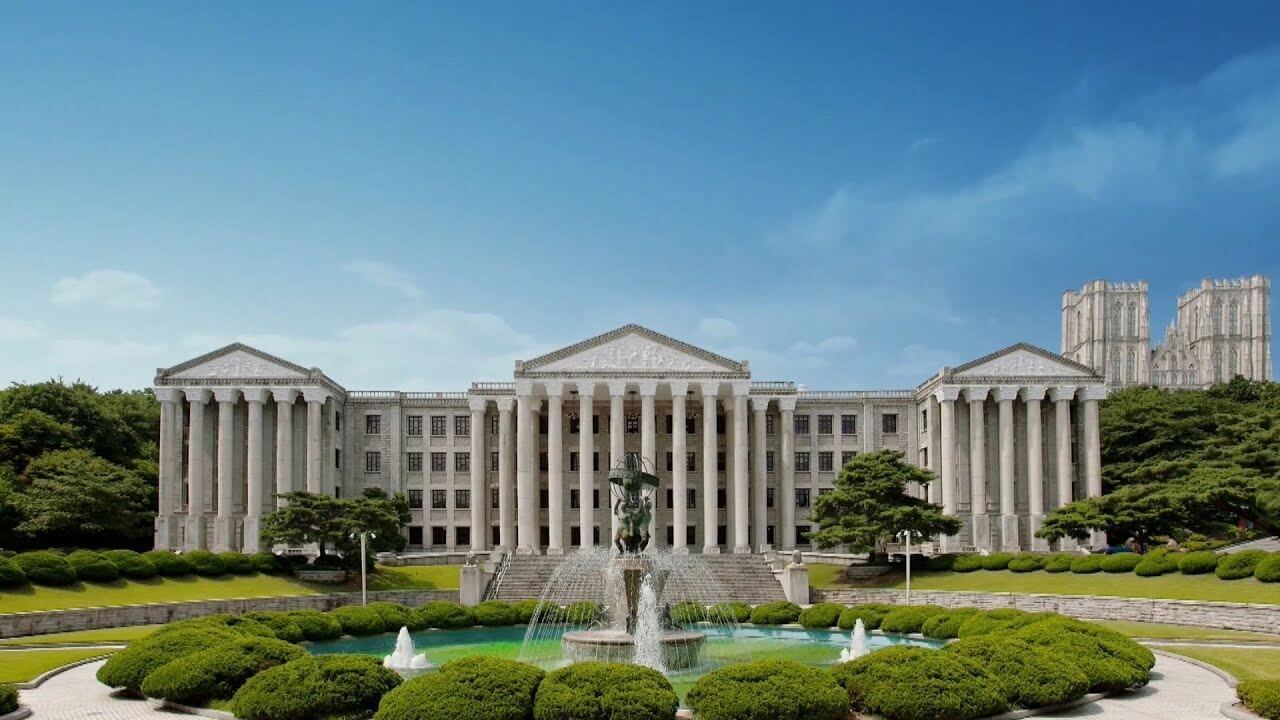 Kyung Hee University's presence across three campuses in Seoul brings an intriguing blend of classical architecture to the dynamic cityscape. The architecture is a harmonious fusion of contemporary designs and classic Korean elements, providing a unique and aesthetically pleasing environment.
Grand, state-of-the-art academic facilities and lecture halls stand in harmony with graceful traditional buildings, reflecting the university's rich history and commitment to modern education. Within the main campus, students can explore the wonders of the Natural History Museum and the Hye-Jung Museum, offering enriching encounters with the past and the beauty of art.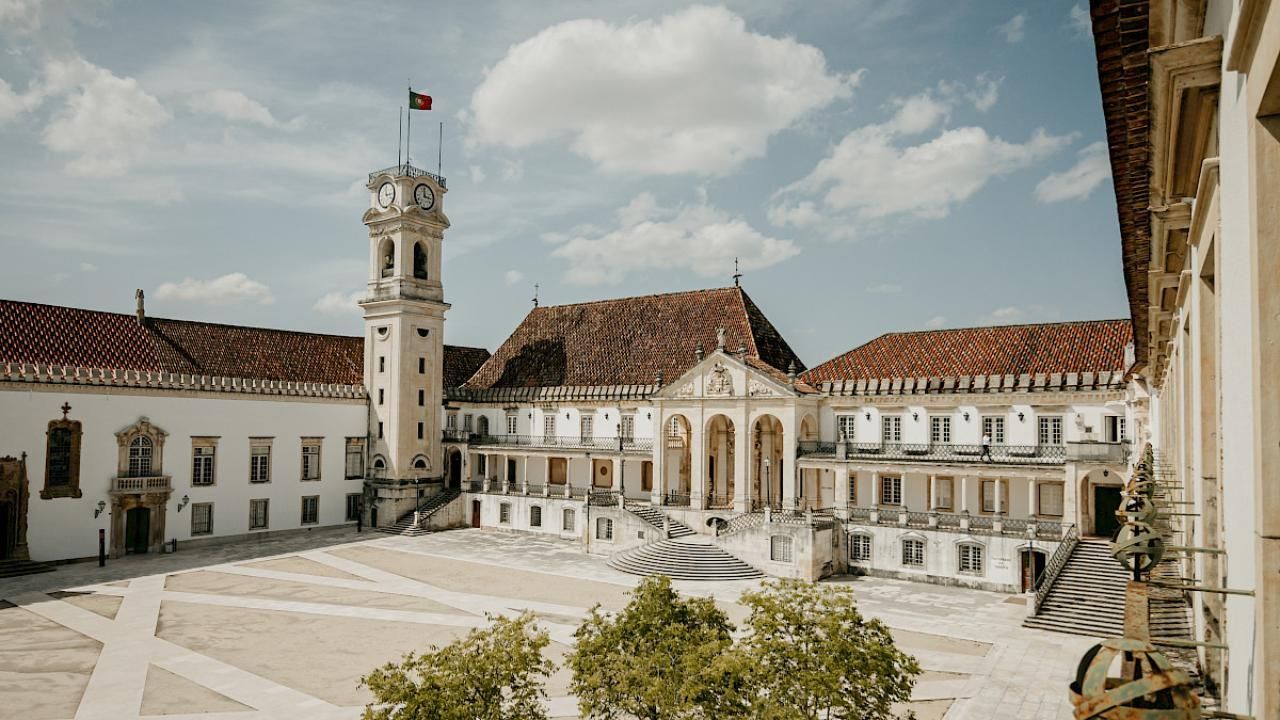 With its roots dating back to 1290, the University of Coimbra is a testament to a rich and illustrious history. As one of the world's oldest continuously operating universities, its legacy is woven into the fabric of academia. The campus architecture is a living testimony to this storied past, embodying the essence of centuries-old knowledge and intellectual pursuit.
Recognizing its cultural and historical significance, the university earned a prestigious spot on UNESCO's World Heritage list in 2013. This esteemed designation honors the institution's enduring contribution to education and its profound impact on the world of learning. Stepping onto the University of Coimbra grounds is like immersing oneself in a living museum of knowledge and heritage, where the echoes of the past resonate alongside the pursuit of new frontiers in education.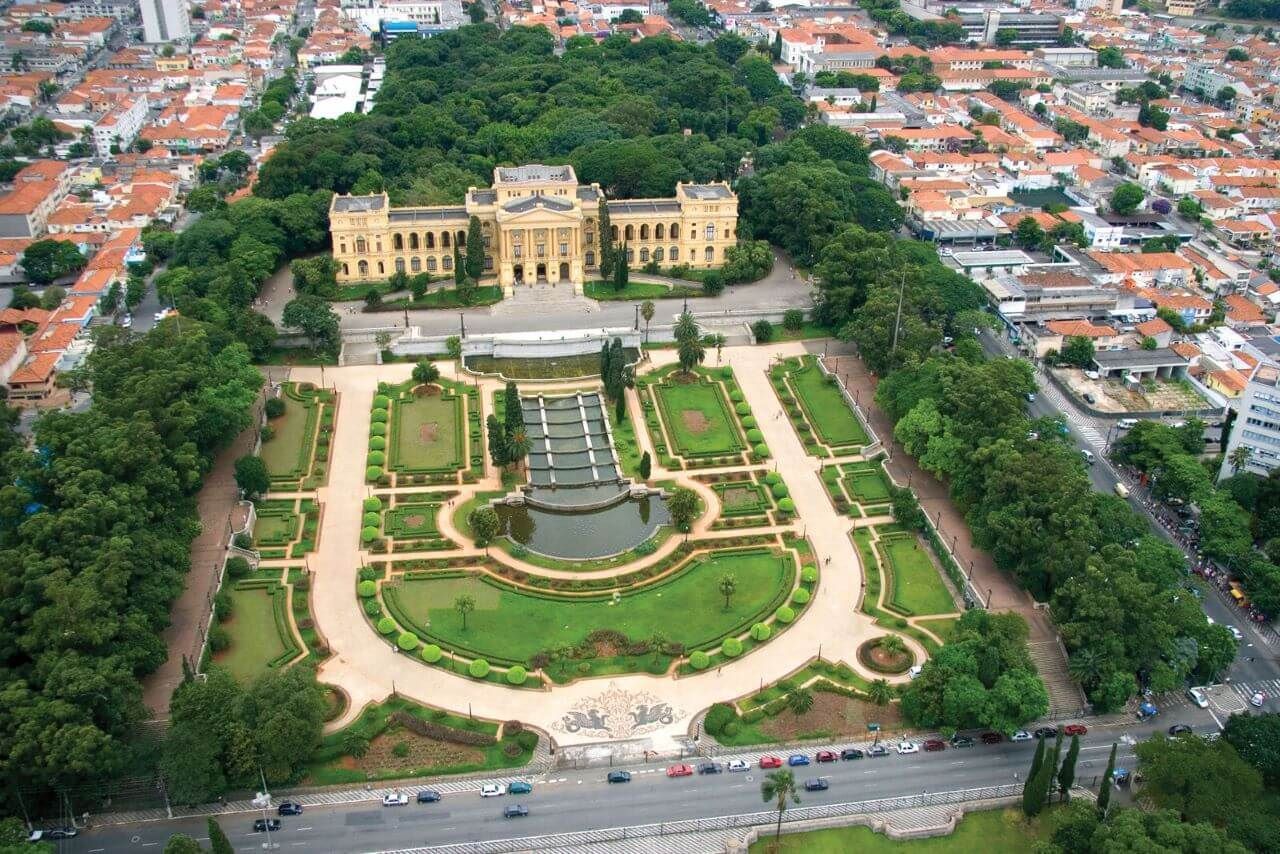 Nestled amidst the stunning beauty of São Paulo's sandy beaches and mountains, Brazil's most esteemed university boasts a captivating blend of striking centuries-old architecture and tree-lined public squares. The campus offers a delightful cultural experience with its diverse array of museums and art galleries. The Museum of Contemporary Art stands as a shining gem among these, inviting visitors to immerse themselves in the world of artistic expression and creativity.
With its rich history, breathtaking surroundings, and commitment to innovation, the University of São Paulo presents an inspiring educational haven for students and scholars alike. It's a place where knowledge, nature, and culture converge, nurturing a profound appreciation for learning and the arts.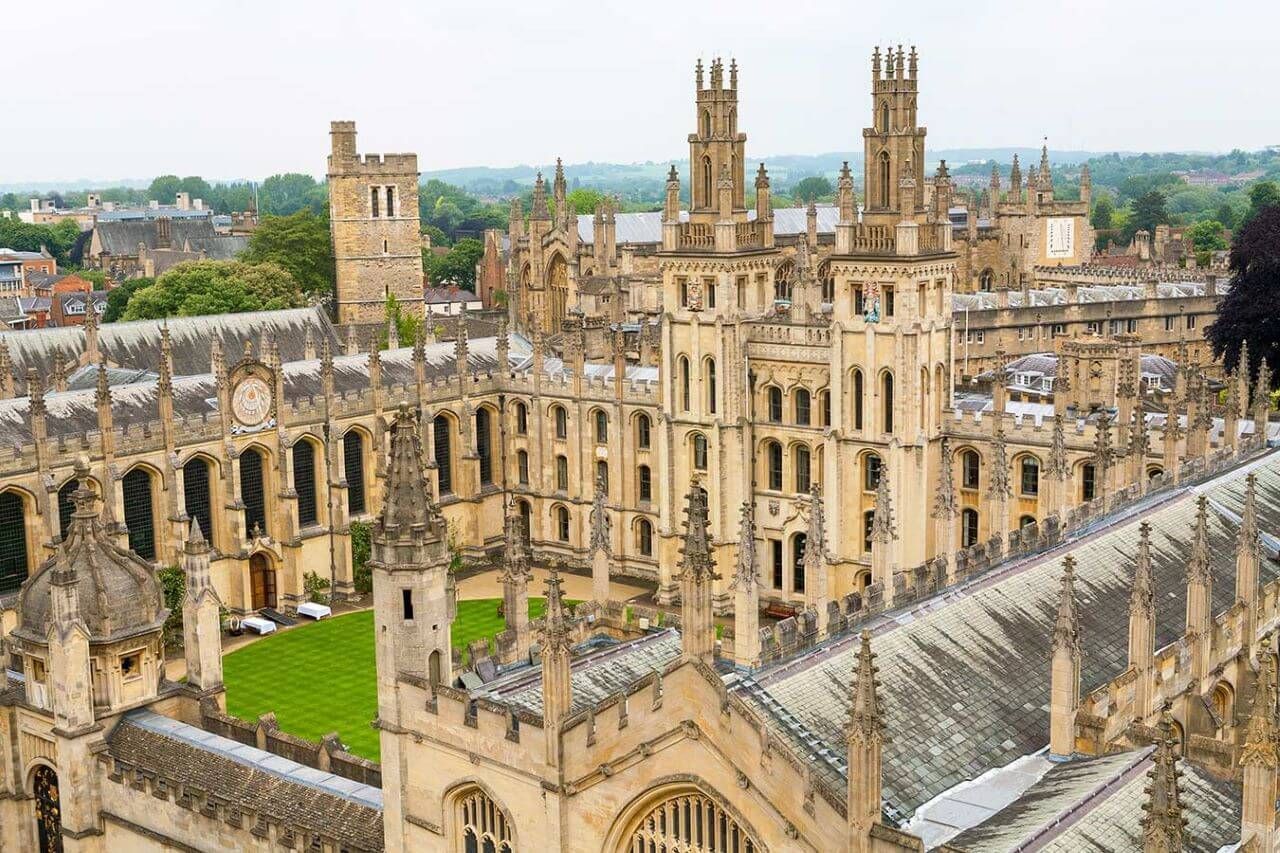 Oxford University, one of the oldest universities in the world, is steeped in history and tradition. The exact founding date of the University of Oxford remains uncertain. Still, evidence suggests its origins can be traced back to 1096, solidifying its status as the oldest university in the English-speaking world.
The campus is a living museum with medieval architecture, cobblestone streets, and iconic landmarks such as the Radcliffe Camera and the Bodleian Library. Walking through the campus is like stepping back in time, as each building tells a story of centuries of academic excellence and intellectual pursuit. The university's libraries house ancient manuscripts and rare books, giving students a unique chance to engage with knowledge from the past.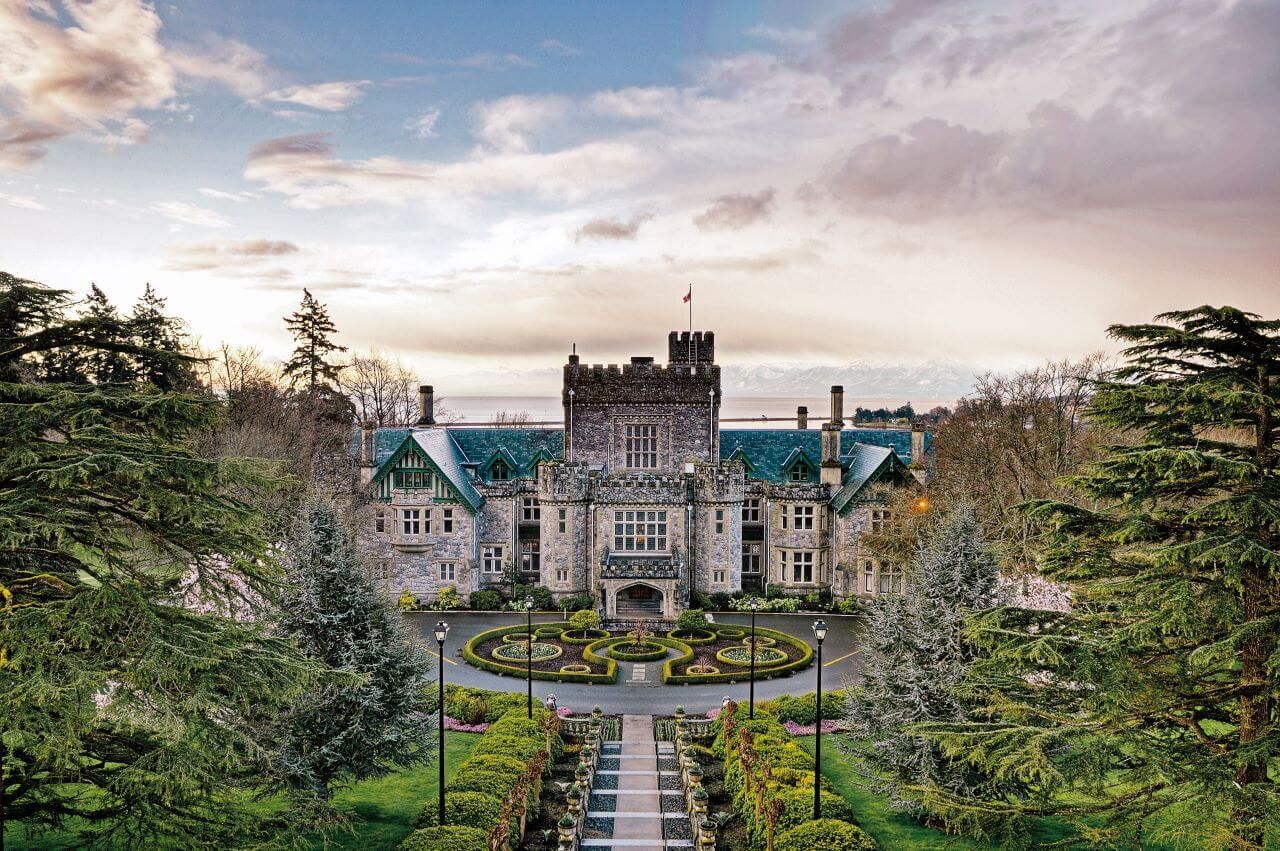 At Royal Roads University, the allure extends far beyond its picturesque castle, though the Hatley Park National Historic Site is undeniably captivating. As you explore the rest of the campus, you'll be enthralled by the enchanting scenery spread across 642 acres of vibrant greenery.
The breathtaking views of the Strait of Juan de Fuca and the mesmerizing Japanese Garden only add to the campus's allure, making it an extraordinary place to learn and immerse oneself in nature's splendor. Hiking and biking trails wind through the lush surroundings, inviting exploration and outdoor adventures. A tranquil Japanese garden further enhances the ambiance, providing a place for reflection and tranquility.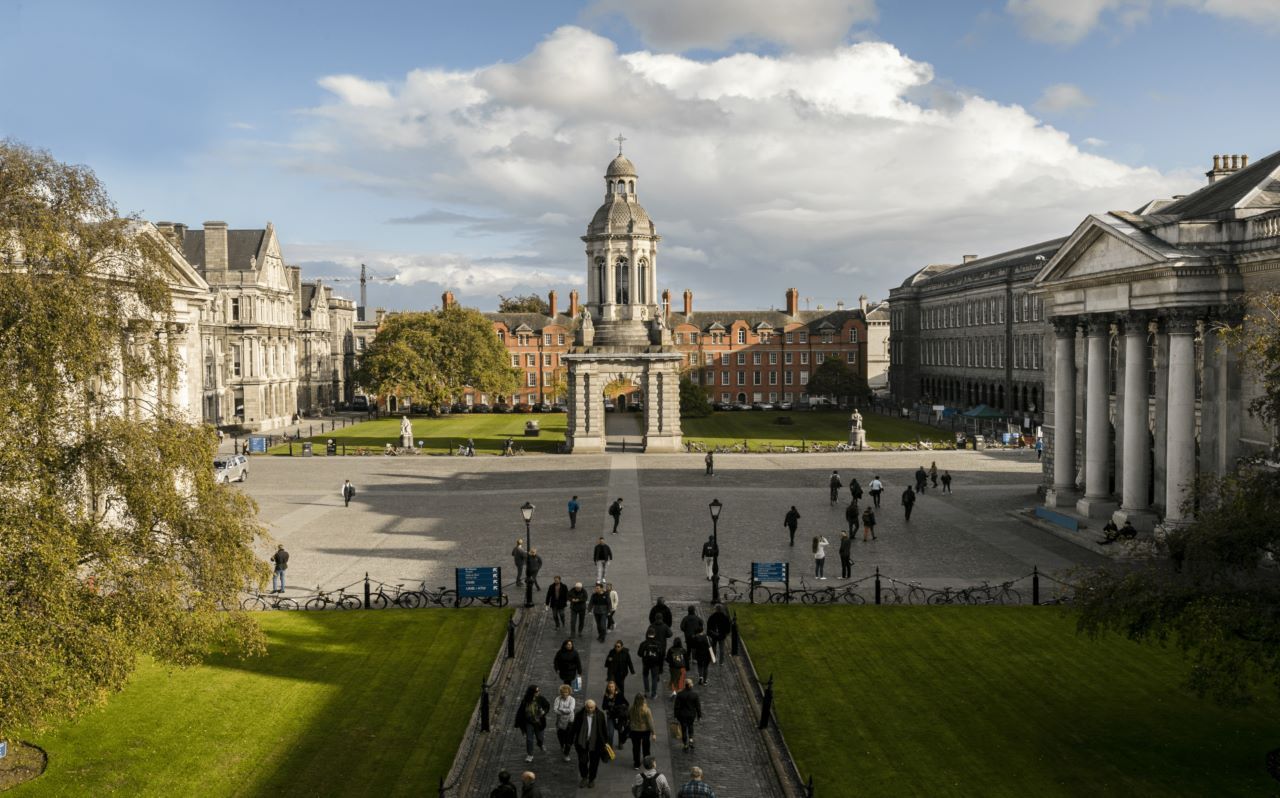 Trinity College, established in 1592, draws its inspiration from the illustrious collegiate universities of Oxford and Cambridge, making it one of the seven ancient universities of Britain and Ireland. Boasting an impressive array of 25 different schools, the college's intellectual prowess is further showcased by its crowning jewel, The Library of Trinity College.
This magnificent library stands as a testament to the college's scholarly heritage, holding an astounding collection of over 6.2 million printed volumes, manuscripts, maps, and music. Within its hallowed halls, centuries of knowledge and wisdom are preserved, offering a treasure trove of academic resources to students, faculty, and researchers alike.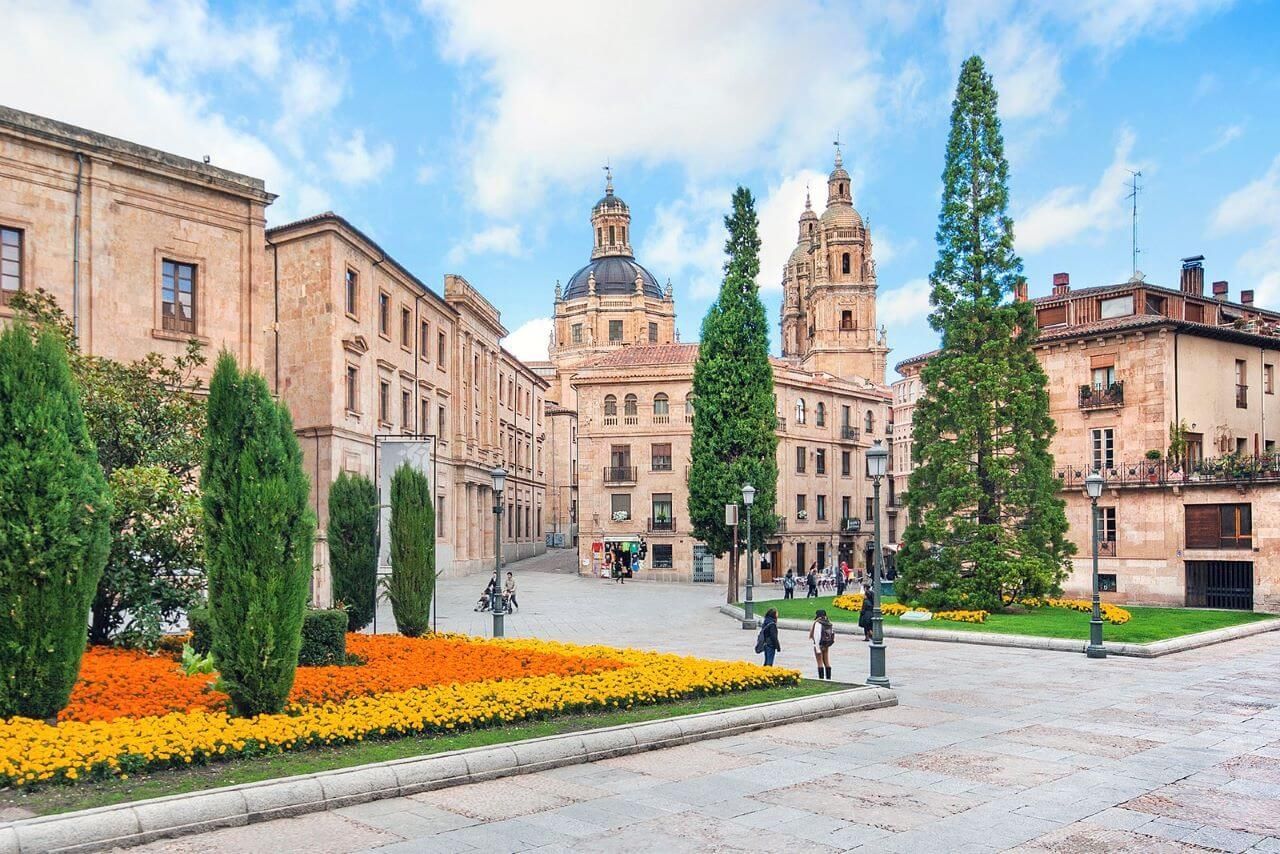 Established in the year 1134, this esteemed institution proudly holds the title of Spain's oldest university and stands as the third oldest university globally. Nestled within the captivating landscapes of western Spain, between Castilla and León, it resides in a historic town with an aura of age-old wisdom and intellectual legacy.
While modern renovations have breathed new life into the campus over the years, a profound reverence for the past remains evident. Most structures harken back to the ancient style of Salmantica, dating back nearly 2,000 years. This harmonious blend of tradition and progress creates an enchanting ambiance that inspires both students and visitors to embrace the weight of history while forging a path toward a bright future.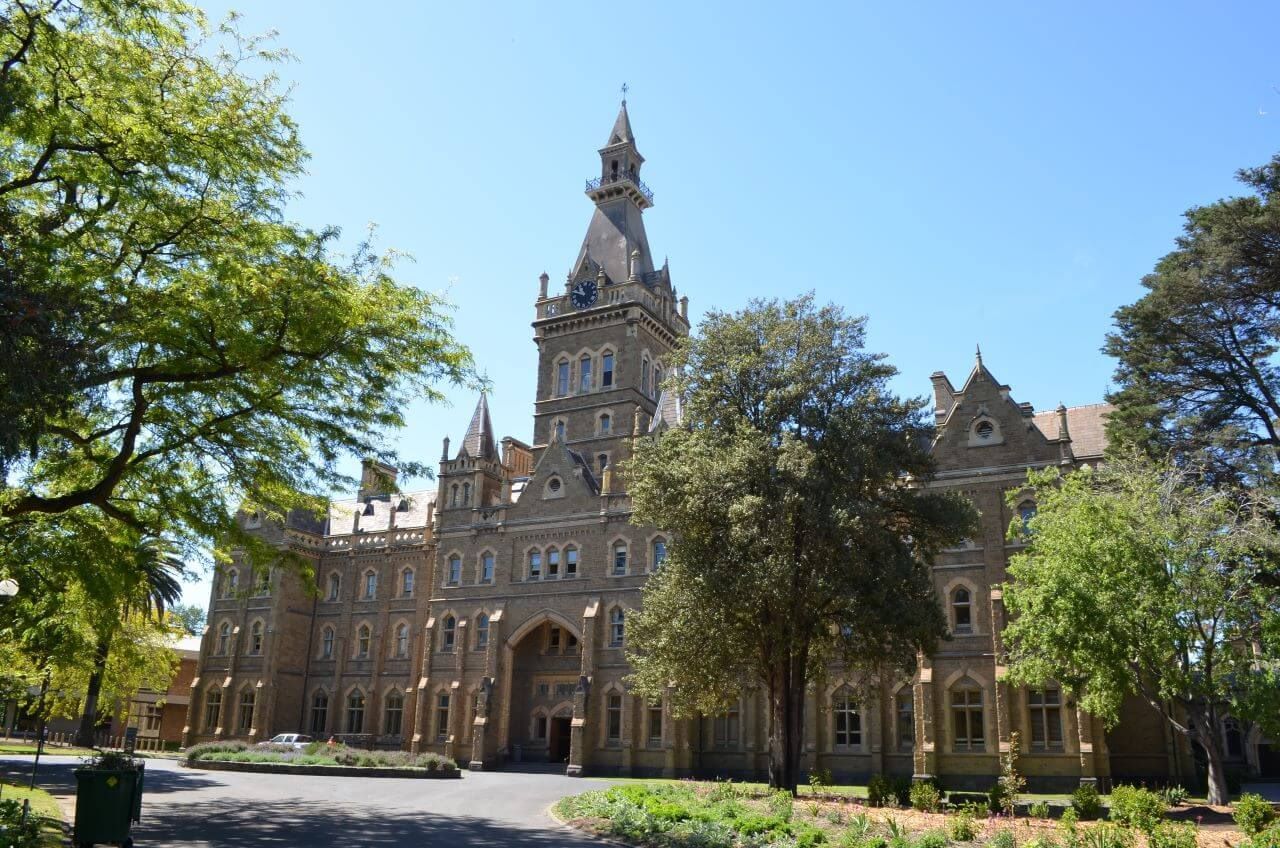 The University of Melbourne is located in the heart of the city, surrounded by beautiful parks and gardens. Students can enjoy a balance between academic life and outdoor adventures, with opportunities for hiking, surfing, and exploring the diverse Australian flora and fauna. The campus itself is a blend of modern and historic buildings, reflecting the city's rich architectural heritage.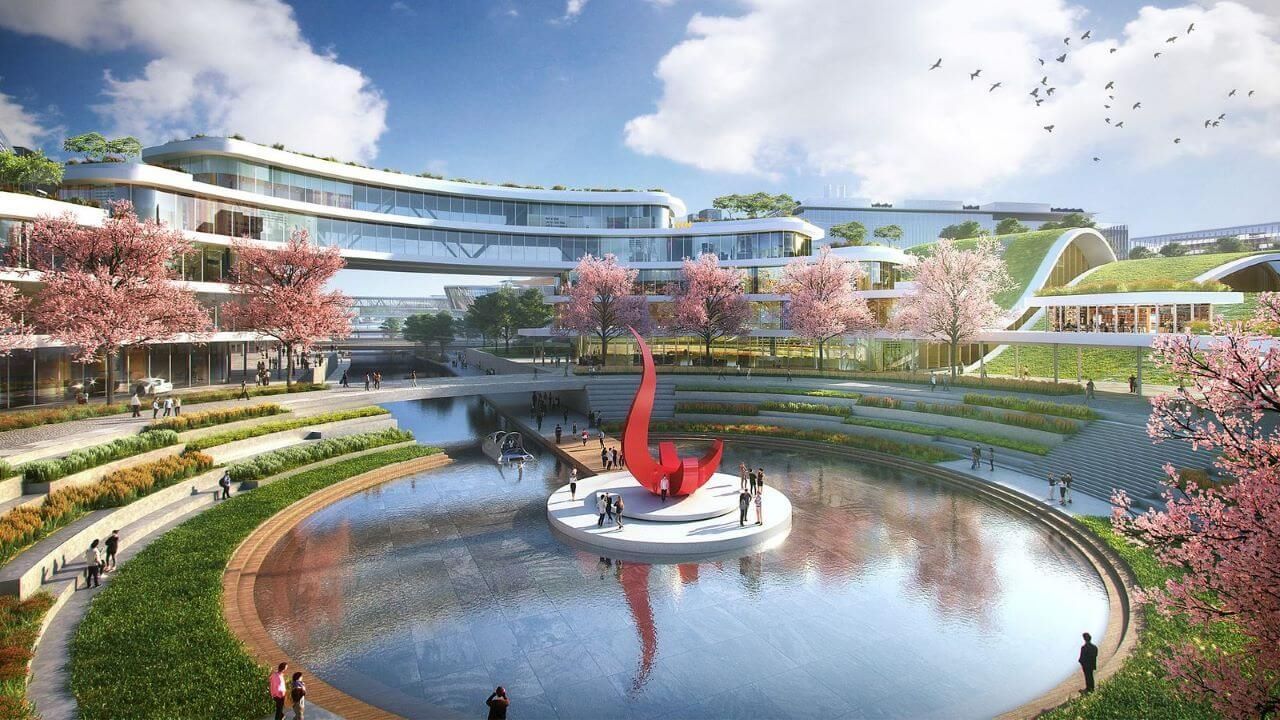 Founded in 1991, the Hong Kong University of Science and Technology (HKUST) is one of the more recent additions to our esteemed list of universities. Nestled on the northern part of the Clear Water Bay Peninsula in the Sai Kung District, HKUST boasts a picturesque 120-acre campus, offering captivating views of a stunning harbor to the south of Sai Kung.
Embrace the blend of modernity and nature as you explore this vibrant campus, where innovation and academic excellence converge in a breathtaking setting. The campus features contemporary and innovative architectural designs that reflect the university's commitment to modern education.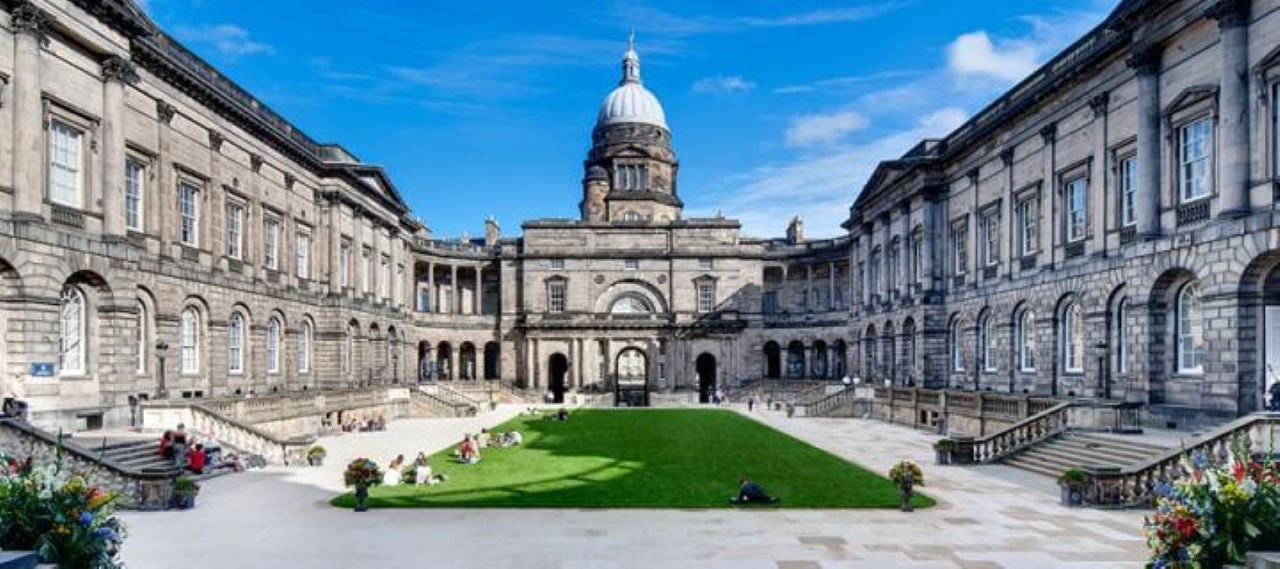 Step into the depths of ancient Scottish history as you step foot in the prestigious University of Edinburgh, proudly holding the title of the sixth oldest university in the English-speaking world. Witnessing its remarkable growth, at the close of the 19th century, the university unveiled its very first custom-built edifice, the magnificent Old College.
From there, the institution flourished, expanding its reach to a grand total of 37 awe-inspiring structures. Explore this esteemed campus, where the echoes of the past resonate with the promise of an inspiring future.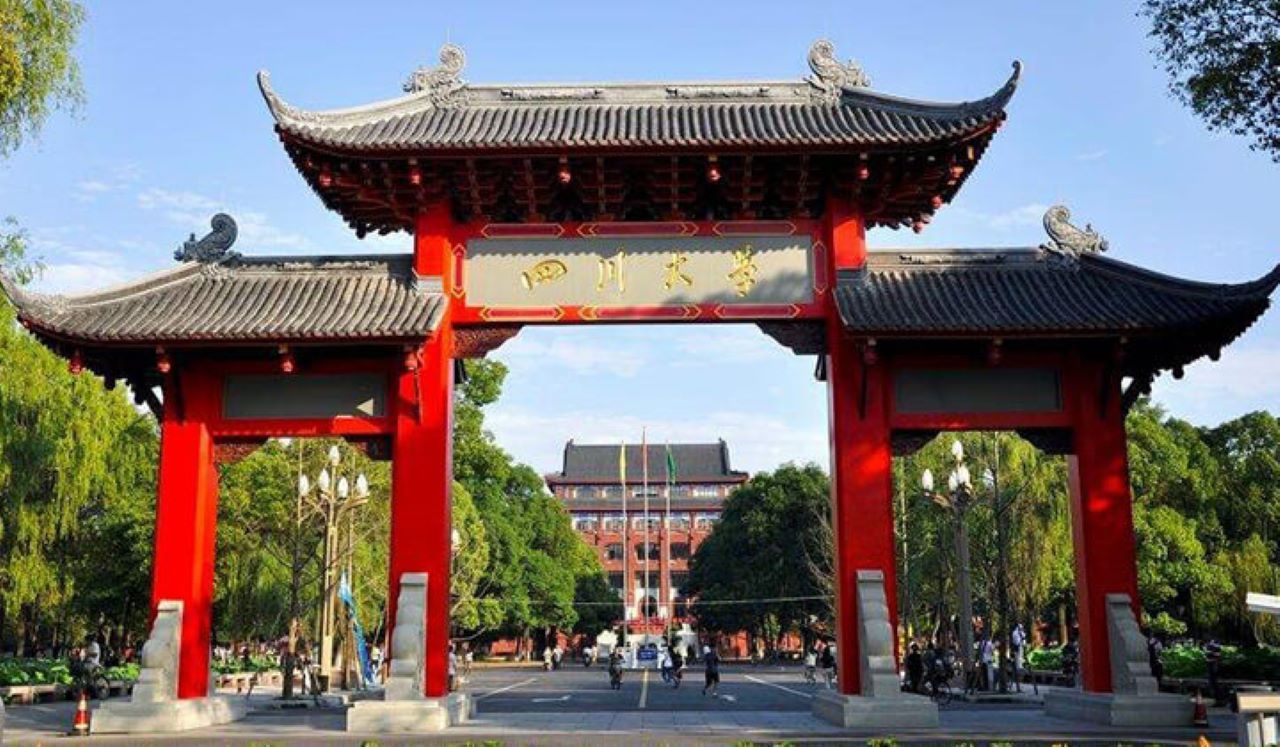 Located in Chengdu, China, Sichuan University (SCU) stands proudly as a national key public research institution with a history dating back to its establishment in 1896. Recognized as one of China's top universities, SCU boasts an esteemed academic reputation. Funded by the Ministry of Education, the university is committed to excellence in education, research, and innovation.
A picturesque and verdant campus provides a serene sanctuary where students can unwind during their breaks between classes. The university goes the extra mile to foster a vibrant and social atmosphere, organizing an array of enjoyable activities, gatherings, and field trips throughout the year.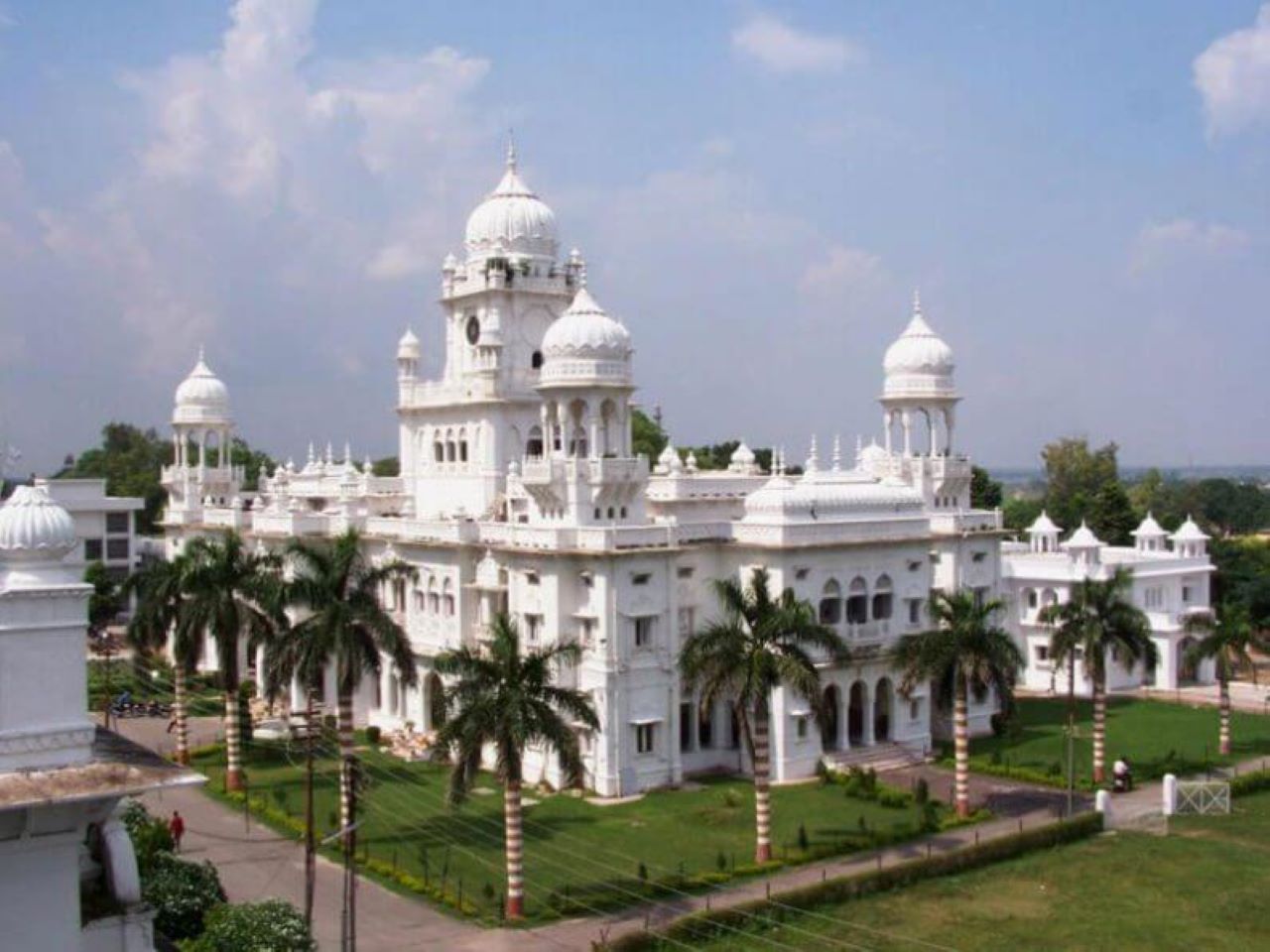 King George's Medical University in Lucknow proudly showcases magnificent architectural brilliance that leaves visitors in awe. The university's captivating history led to the foundation stone being laid by the then Prince of Wales, King George V, in 1906. The grand vision culminated in a fully functional medical college by 1911, marking a momentous milestone in the university's journey.
The mastermind behind the architectural marvel was Sir Swinton Jacob, who envisioned and designed it in the Indo-Saracenic style, also known as the Mughal-gothic style. The main campus building is a harmonious fusion of Islamic architecture and Neo-European elements, boasting elegantly curved roofs, graceful minarets, intricately screened windows, and delightful jharokha or overhanging balconies.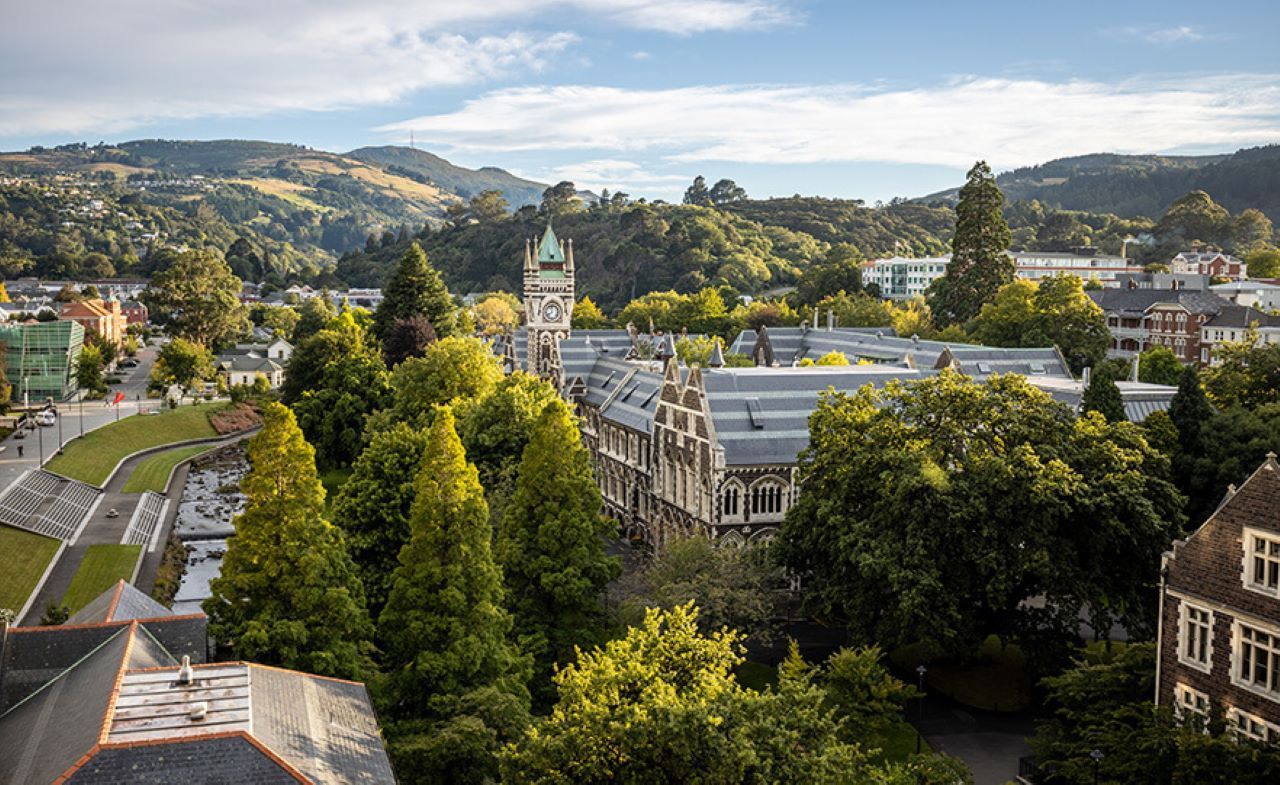 New Zealand is an unbeatable destination with its awe-inspiring beaches, majestic mountains, and thrilling array of extreme sports. But there's more! Its impressive expanse of 100,000 acres of picturesque pastoral land, complemented by the tranquil meandering of the Leith River, makes it an irresistible campus.
Established in the year 1869, this esteemed institution proudly holds the title of New Zealand's very first university. Otago's campus has a truly remarkable setting, with forested hills, inviting beaches, and a natural harbor right on its doorstep.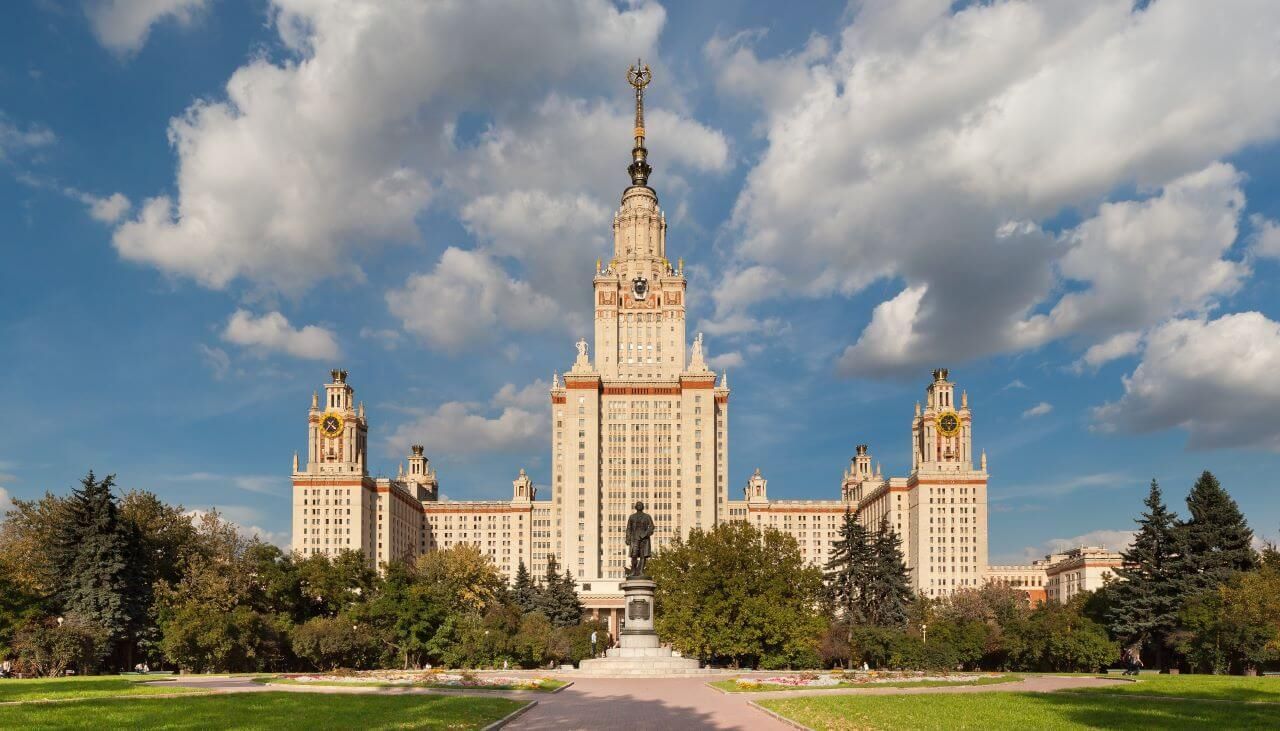 Moscow State University, originally known as Lomonosov University, is a distinguished public research institution in Moscow, Russia. Founded in 1755, its rich history spans centuries of academic excellence. The main building, a striking architectural masterpiece, was envisioned by the renowned architect Lev Vladimirovich Rudnev during the post-war era.
Joseph Stalin commissioned the creation of seven-tiered neoclassical towers, and this iconic structure was one of them. Rising 240 meters tall and spanning 36 stories, the main building houses essential elements of the university. The administration, the captivating Museum of Earth Sciences, and four of the primary faculties are housed within its walls. A concert hall and theater, a vast library, a refreshing swimming pool, and numerous other amenities contribute to the comprehensive campus experience.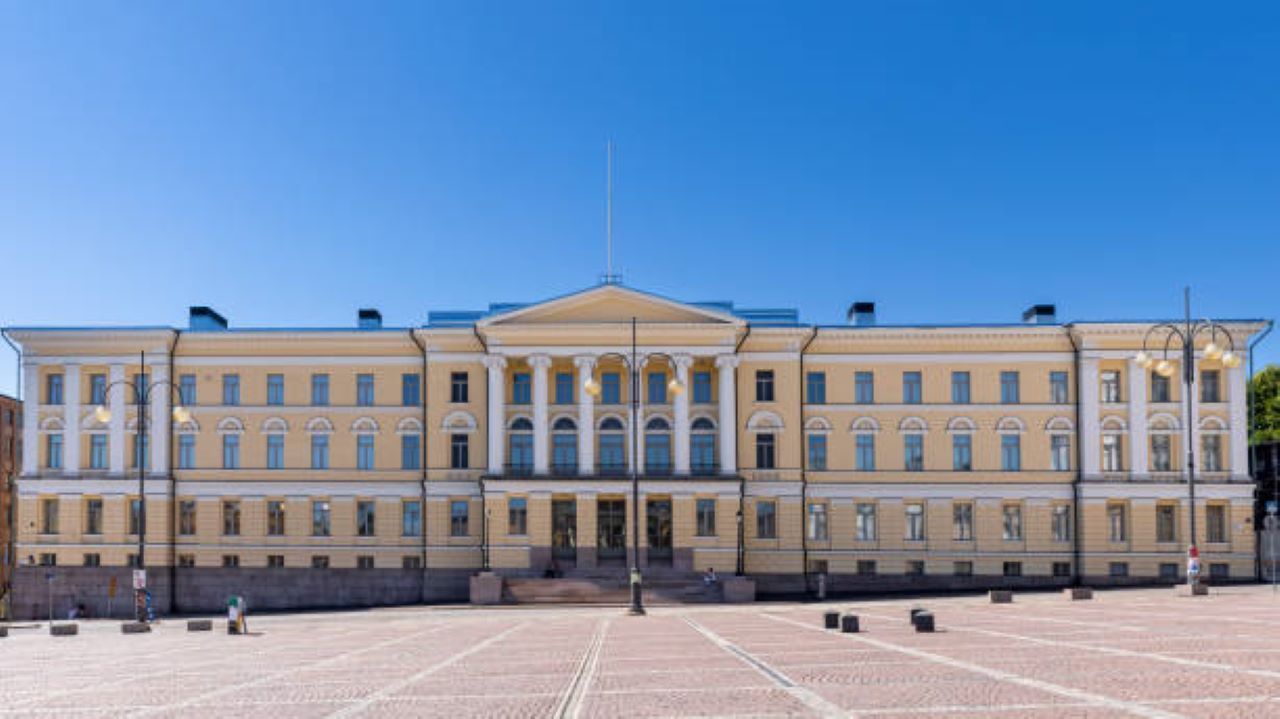 The roots of the University of Helsinki trace back to 1640. It was established in Turku as the Royal Academy of Abo. However, in 1829, the university moved to Helsinki and underwent a renaming. Today, it proudly stands as Finland's oldest and largest university, offering diverse disciplines.
The historical Centre Campus exudes the architectural charm of this storied city, housing the Faculties of Theology, Law, Arts, Behavioral Sciences, and Social Sciences alongside administrative buildings. Stepping onto the Centre Campus, one is captivated by the rich architectural tapestry on display. The buildings hold significant historical and artistic value, exemplifying styles from the dominating Neo-Classical and Jugendstil to the modernism of the 20th century.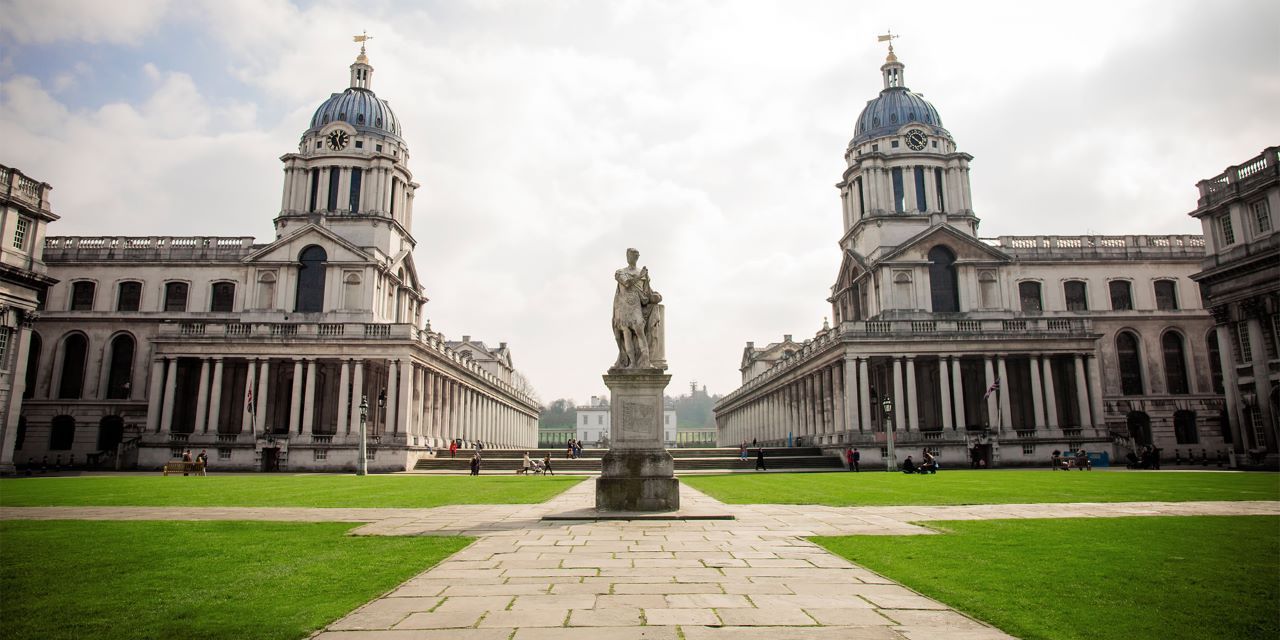 Discover the allure of the University of Greenwich, graced by three iconic campuses, two nestled within the historic Royal Borough of Greenwich in London and one in the charming Medway, Kent. The Old Royal Naval College is the crown jewel among these esteemed locations, boasting an age-old splendor and grandeur.
The Old Royal Naval College is a revered World Heritage Site steeped in history and architectural brilliance. Positioned gracefully by the meandering River Thames, it offers an awe-inspiring backdrop for academic pursuits and cultural enrichment. Prepare to be enchanted by this magnificent campus's timeless charm and regal elegance as you immerse yourself in the rich heritage.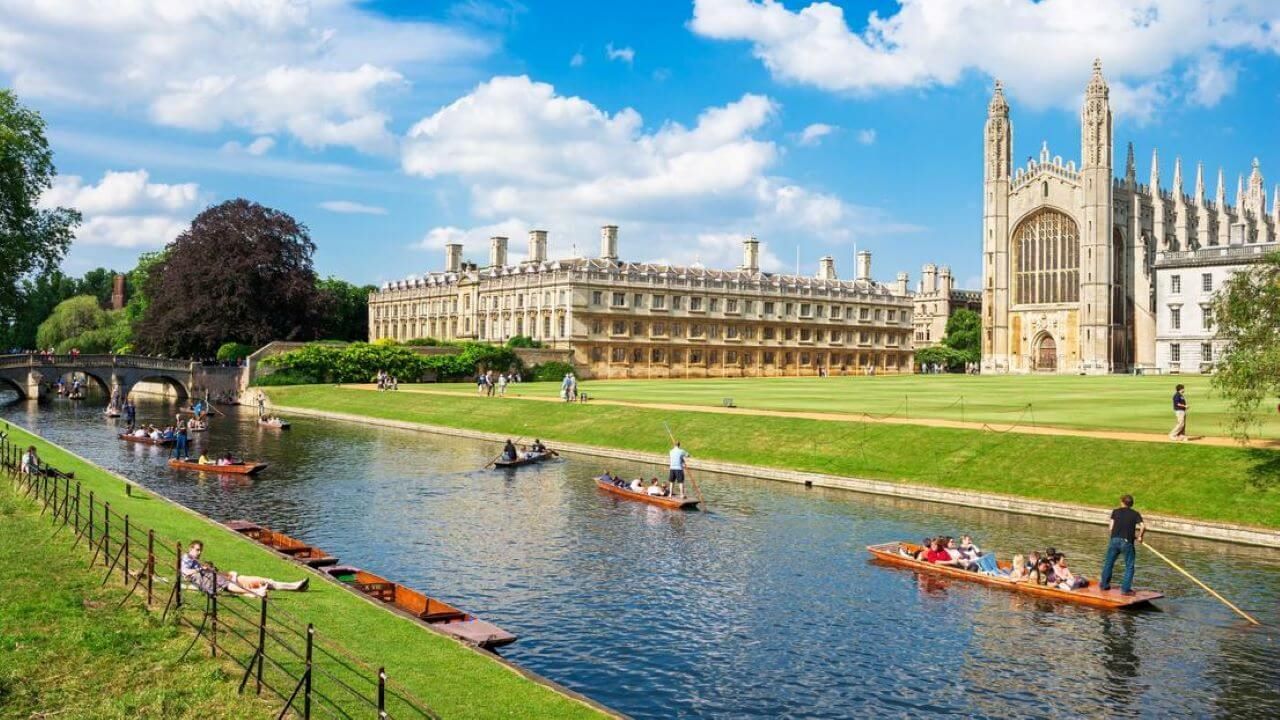 The University of Cambridge, founded in the 13th century, is a treasure trove of historical significance. The campus is dotted with majestic college buildings, each with its own unique architectural style and historical significance. From the iconic King's College Chapel to the tranquil courtyards of Trinity College, the campus offers a glimpse into centuries of academic tradition and intellectual achievement.
This prestigious university proudly holds the record for the most Nobel Prizes won by any institution worldwide, a staggering 90 and counting. When you take a break from your studies, immerse yourself in the cultural wonders of nine museums and collections open year-round to the public.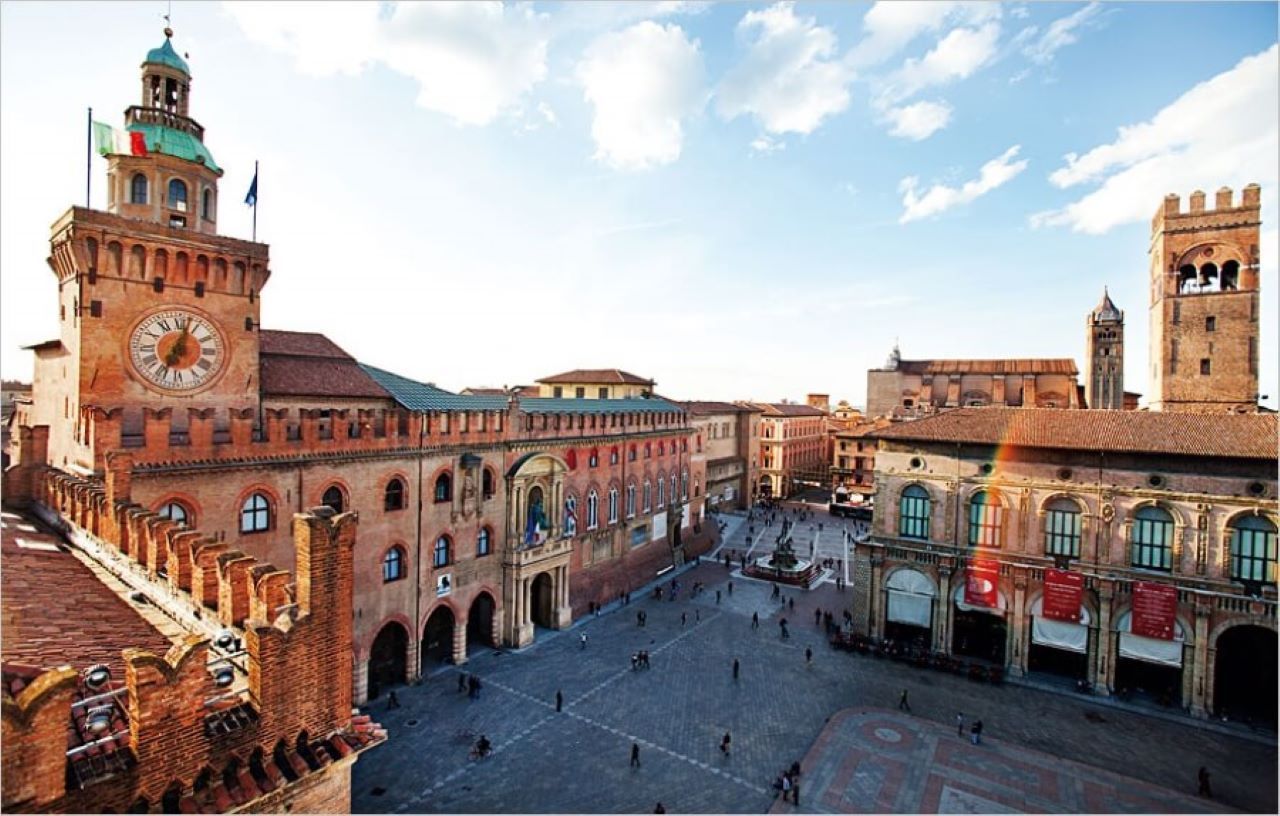 This institution's origins are believed to date back to the remarkable year of 1088, claiming the esteemed title of the oldest continuously operating university, t. Pioneering the use of the term "Universitas" to refer to its body of students, it holds a significant place in the history of academia.
With a commitment to fostering research and exploration, this university boasts not one but five campuses scattered throughout the scenic region of Italy. This strategic distribution encourages collaboration, innovation, and academic mobility, enriching the educational experience for both students and faculty. Embracing the spirit of intellectual curiosity and adventure, this university paves the way for future scholars to embark on a journey of knowledge and discovery.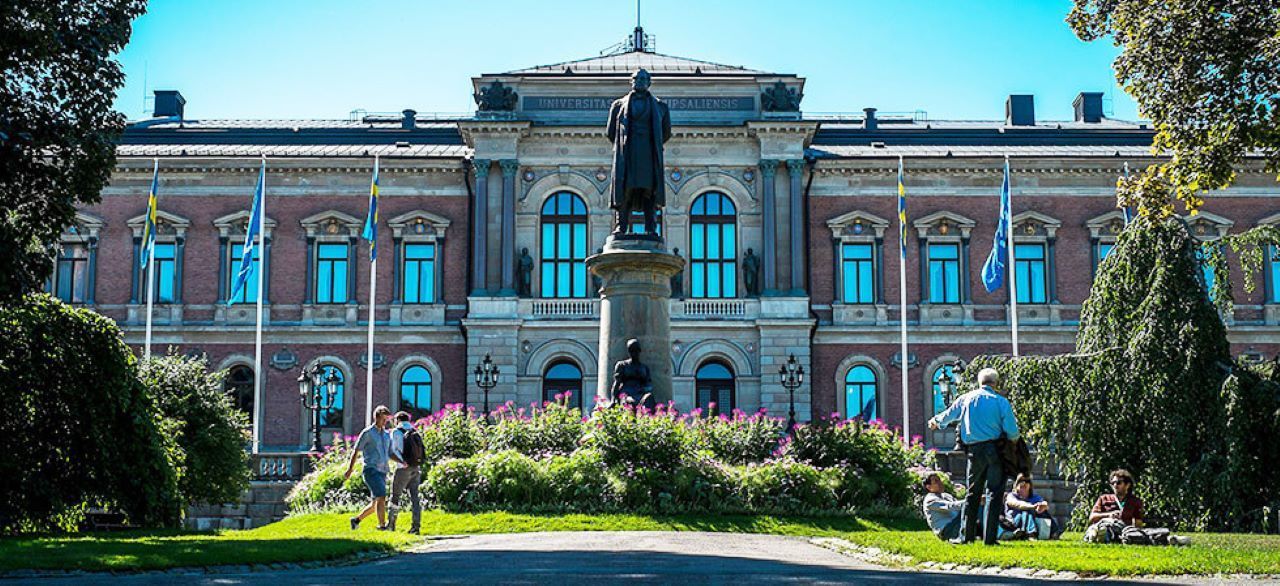 Studying at Uppsala University offers the opportunity to experience one of the world's leading institutions. With a history of over 500 years, the university maintains several student traditions that have endured through the centuries.
Today's students proudly carry on these time-honored customs. Uppsala is renowned as Sweden's most vibrant student city, where the student nations, unions, and cultural celebrations create an extraordinary and unforgettable student life experience.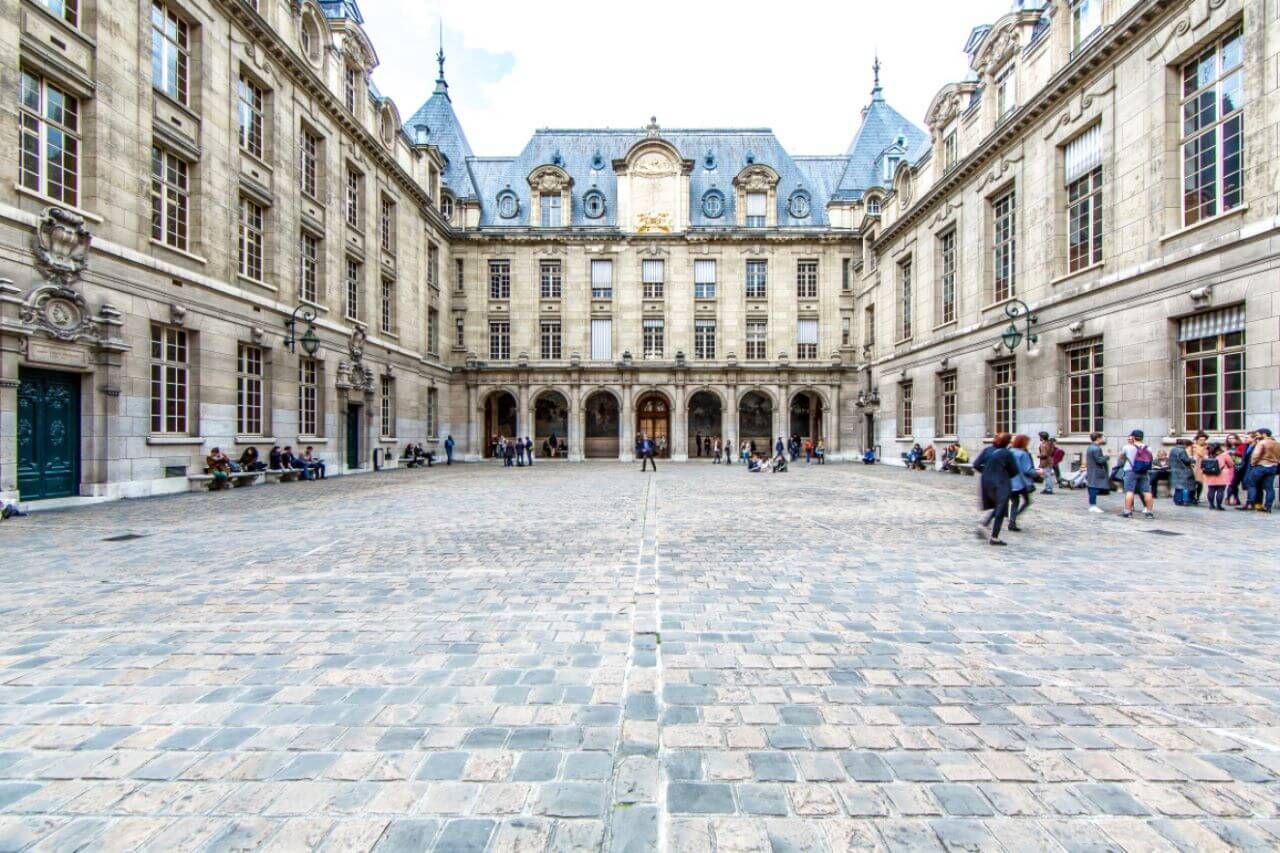 The Sorbonne in France is located in the heart of Paris, a city known for its art, history, and gastronomy. Students at the Sorbonne can attend lectures in beautiful lecture halls adorned with intricate architectural details. Sorbonne University's allure is irresistible, with the captivating avenues and iconic monuments of Paris's Latin Quarter serving as its playground.
Established in 1257 by Robert de Sorbon as part of the University of Paris, this esteemed research institute has stood the test of time, entwining itself with the city's rich history. Today, Sorbonne University stands tall with its own prestigious scientific institutions, advancing knowledge and inspiring future generations of scholars.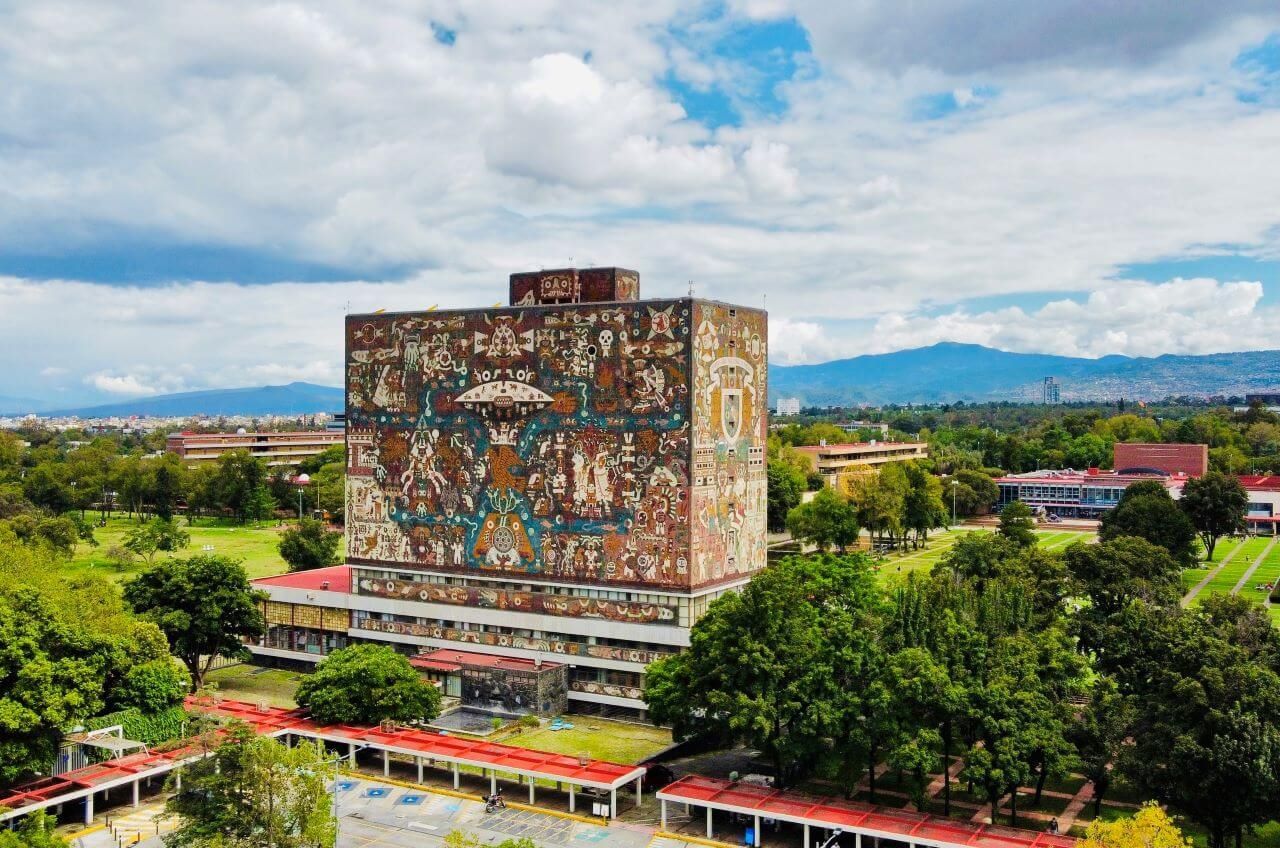 The National Autonomous University of Mexico, known as UNAM, stands tall as a prominent public research university in Mexico, commanding a high academic rank. Its distinguished campus, a UNESCO World Heritage site, is a testament to the brilliance of some of Mexico's finest 20th-century architects.
Located in the southern part of Mexico City, UNAM's main campus, aptly named "Ciudad Universitaria" (University City), is an architectural marvel enveloping the iconic Estadio Olímpico Universitario. Within this expansive campus lies a treasure trove of academic and cultural gems, comprising around 40 schools and institutes, an ecological reserve, the Cultural Center, the Central Library, and several museums.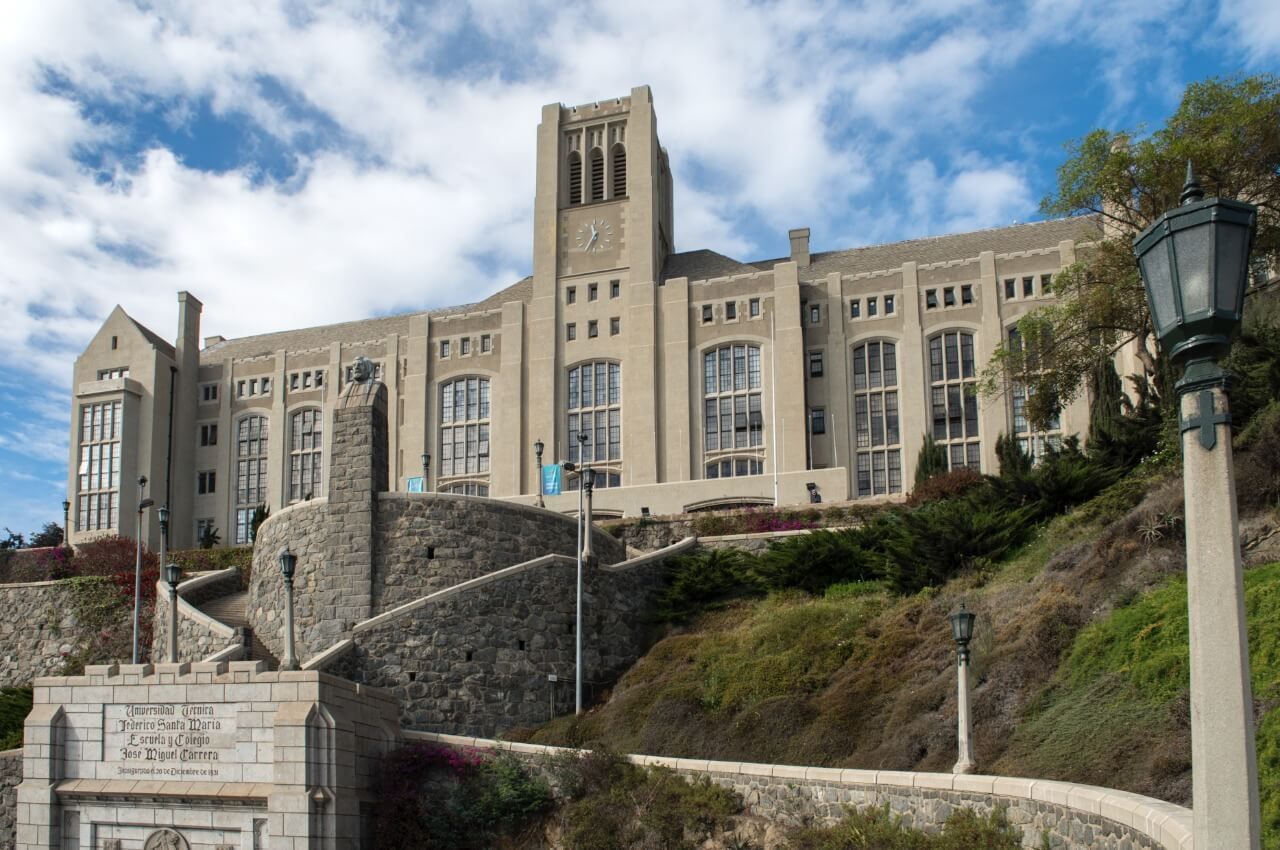 Federico Santa María Technical University's Casa Central, a true architectural gem, is located in the enchanting city of Valparaíso. Positioned majestically atop Los Placeres Hill, this Neoclassical-style campus exudes a timeless elegance, crafted by the skilled hands of Josué Smith Solar, one of Chile's most revered 20th-century architects. As you step onto this captivating campus, a breathtaking panorama unfolds before your eyes – the vast expanse of the Pacific coast gracefully stretches beyond the horizon, leaving you in awe.
The Casa Central's prominence is so profound that its imposing presence can be admired from virtually every corner of the bay of Valparaíso. It is an esteemed national architectural marvel, acknowledged with prestigious accolades, and boasts meticulously landscaped gardens, climbing ivy, and an array of exotic species.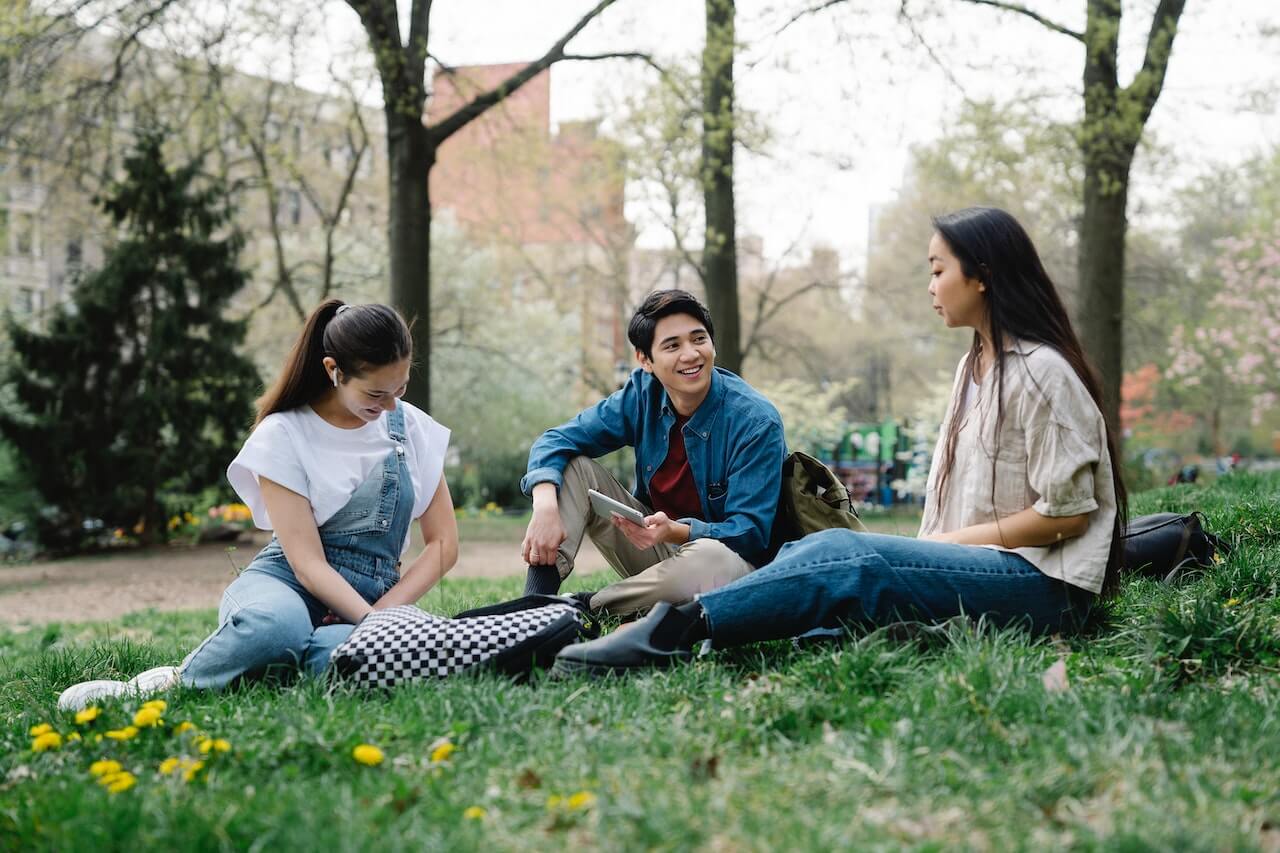 Frequently Asked Questions About the Best College Campuses
Can the beauty of a college campus positively impact my academic performance?
Yes. Your environment shapes you as much as you shape your environment. The beauty of a college campus will positively impact your academic performance. A visually appealing environment with a wonderful atmosphere can boost creativity, motivation, and overall well-being.
Can I actively participate in preserving and enhancing the beauty of my college campus?
Absolutely! You can play an active role in preserving and enhancing the beauty of your college campus. Consider joining campus sustainability programs or creating eco-friendly organizations to promote environmental stewardship. Participating in clean-up events and properly disposing of waste will help maintain a clean and healthy environment. By taking these steps, you contribute to a beautiful campus everyone can enjoy.
Why are college campus landscapes important?
College campus landscapes are a big deal! They shape the overall vibe and experience of a college. A well-designed and maintained landscape adds a touch of beauty to the campus, making it visually appealing for everyone. But it doesn't stop there! Campus landscapes also play a role in sustainability efforts, supporting biodiversity and even offering opportunities for learning about the environment and horticulture.
Explore the Bold Scholarship Blog today to learn more about campus life, collegiate programs, and scholarships!