2023 Ultimate Alternative College Guide
College
September 22, 2022
8 min read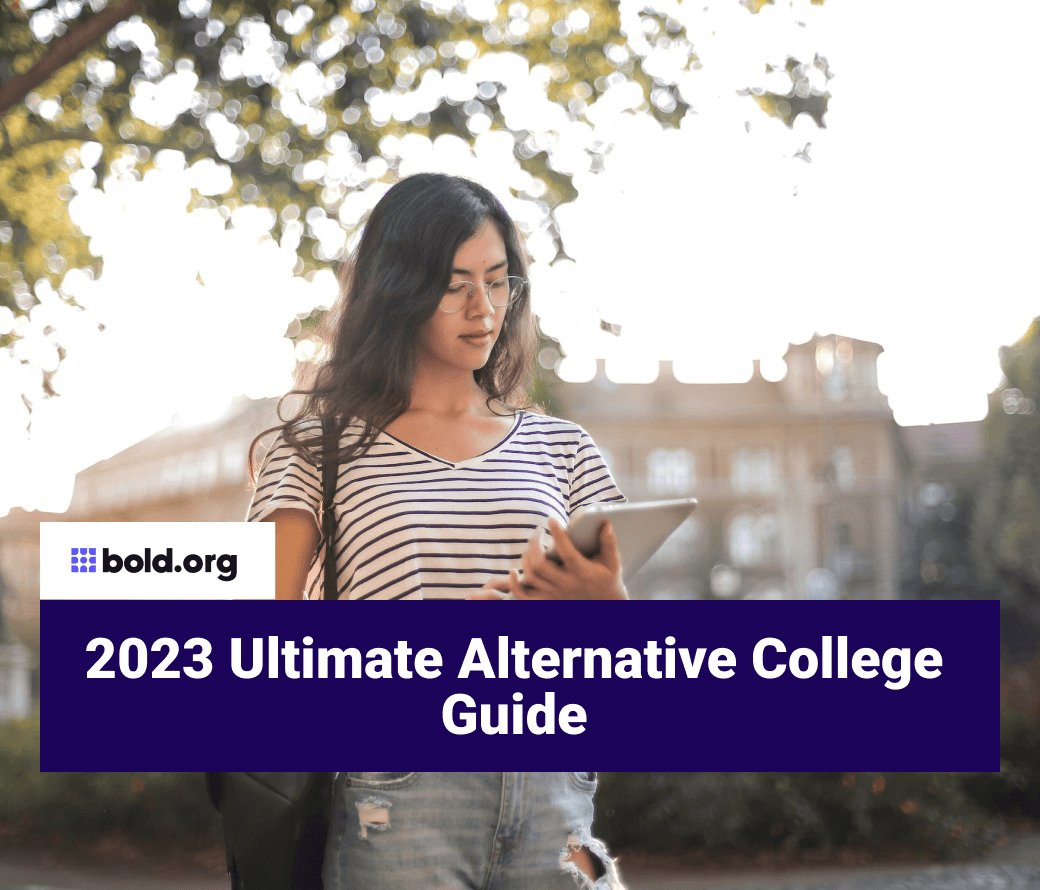 Top scholarships with upcoming deadlines
Choosing the right college is a hugely important choice, not just for the next few years of your life as you enter young adulthood, but potentially for the rest of your life.
While academic factors are undoubtedly a massive factor when it comes to choosing which college to enroll with, it's not the only thing to take into account.
Get Matched to Thousands of Scholarships
Create your Bold.org profile to access thousands of exclusive scholarships, available only on Bold.org.
Create Free Profile
Whether it's the social and sporting side of things, safety on campus, or knowing that your new home for the next few years is run in an ethical and sustainable way, there are lots of other factors that prospective students may consider when choosing where to study, so we've created the 2023 Ultimate Alternative College Guide, analyzing 50 of the country's biggest universities on six alternative factors.
Top Three Colleges
1. University of Michigan
Ann Arbor, MI
Taking the top spot was the University of Michigan, which scored highest for two out of six factors, both the number of students who were part of a sports team (3.26%) and the number of student organizations per 10,000 students (516). Michigan has also been home to 26 Nobel Prize winners, over 250 Olympic athletes and coaches, and eight heads of state or government, including former President Gerald Ford.
2. Virginia Tech
Blacksburg, VA
The Virginia Polytechnic Institute and State University, better known as Virginia Tech, was third in our ranking. The university had an impressive 'green score' of 97 out of 99 and has been recognized nationally for their work on campus sustainability, while also scoring highly for quality of life on their Blacksburg campus, with a score of 91out of 99.
3. New York University
New York City, NY
New York University is the countries largest private university and took second place in our ranking, in no small part due to its location right in the heart of New York, in Greenwich Village. For those looking to enjoy an active social life alongside their studies, NYU was home to more bars and places to grab a drink with a mile of campus than any of the other colleges on our list. It also scored highly when it came to sustainability and safety too, which is impressive considering its location in the center of one of the world's busiest cities.
2023 Ultimate Alternative College Guide
Bars Within One Mile of Campus

Crimes on Campus Since 2001 (per 10,000 students)

Students Who Are Part of a Sports Team

Registered Student Organizations (per 10,000 students)

1

58

92

639

3.26%

516

91

75.40

2

240

86

352

1.99%

118

96

64.99

3

20

91

382

2.04%

313

97

62.57

4

35

92

405

2.05%

284

95

62.31

5

29

93

419

2.17%

255

92

61.17

6

10

91

338

1.59%

323

99

60.58

7

8

88

366

2.44%

290

94

60.50

8

2

95

478

2.17%

200

97

60.25

9

14

94

413

2.23%

260

87

59.85

10

13

88

529

2.97%

220

94

59.56

11

14

90

648

2.39%

292

98

59.36

12

15

90

634

2.71%

341

86

59.03

13

3

90

731

2.81%

283

94

58.53

14

32

86

624

2.06%

429

93

58.16

15

32

92

524

2.31%

212

91

58.01

16

10

86

490

1.55%

433

98

57.28

17

10

89

615

2.05%

273

98

55.77

18

1

92

468

2.17%

259

86

55.70

19

42

91

639

1.73%

264

96

55.68

20

16

91

388

1.66%

175

99

55.39

21

9

89

740

2.38%

274

96

55.36

22

1

87

778

2.98%

230

96

55.28

23

26

83

407

2.65%