Questions and Answers about Syracuse University
Can international students apply to Syracuse University scholarships?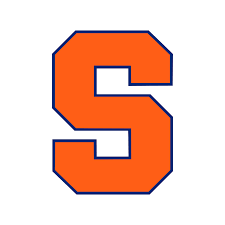 Syracuse University
Hi there! All applicants to Syracuse, including international students, are automatically considered for merit scholarships. There is no separate application to complete!
What sort of jobs are available for students on Syracuse campus?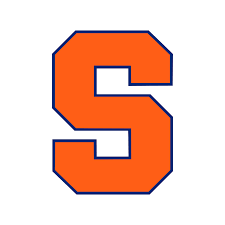 Syracuse University
Hi Kellen! All kinds - students can apply for on-campus jobs via CuseWorks. There are jobs in libraries, campus offices, food services, Admissions (tour guide!) and much more! https://experience.syracuse.edu/cuseworks/
Do alumni have resources to use from the school after they graduate?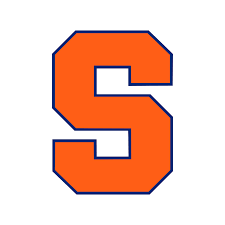 Syracuse University
Yes! Alumni can access our career centers at any point after they graduate.
Will Syracuse University pick a roommate for you if you do not request one?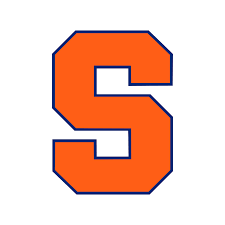 Syracuse University
We use MyCollegeRoomie, which is a roommate matching service. You can also choose to be paired randomly!
Where can I find information about the housing options to choose from?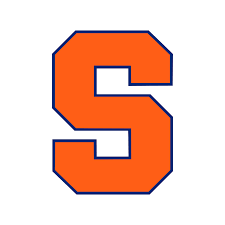 Syracuse University
You can read all about housing options here! https://www.syracuse.edu/life/housing/
Is a parking pass required on campus?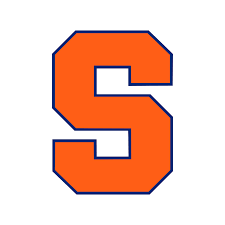 Syracuse University
Hi Afia! Typically, first year students are not permitted to have cars on campus - we are in the city of Syracuse so parking is limited! As a sophomore and beyond you can bring a car but would need to purchase a parking pass and will be assigned to a specific parking lot. You do not need a car on campus, however! We have easy access to campus shuttle system, the Syracuse city bus system and Uber/Lyft! Campus is also very walkable!
Majors offered at Syracuse University
Academics at Syracuse University
Required with application
Required with application
Student Faculty Ratio
15 to 1
Selectivity
Somewhat Selective (50% Acceptance Rate)
School type
Non-profit Private 4-year institution
Work at Syracuse University?
Answer student questions, suggest changes to this page, and more.
Common careers for Syracuse University students
Common Careers and Their Average Annual Salary
Project Manager, (Unspecified Type / General)
89k
Architectural Designer
55k
Based on 24,031 student responses
59.1k
Avg. Early Career Pay
109.1k
Avg. Mid-Career Pay
44%
in High-Meaning careers
Net price of attending Syracuse University
Syracuse University financial aid
Average grant

$24,442

Average pell grant

$4,893
Average total loans

$12,618

Average federal loans

$6,288
Recommended by
Known for
Awesome study spaces and libraries
Accessible and helpful professors
5.0
WHAT I LIKED
Syracuse University has given me everything I could have ever wanted and more in a college experience. I recommend Syracuse University to anyone who asks because of the relationships I've created with friends and professors, the unparalleled experiences I've had, and the spirit of being Orange!
WHAT I didn't LIKE
It gets cold! I wasn't really aware of how cold it got, but being in Upstate New York, it makes sense!
5.0
WHAT I LIKED
Syracuse University is a place where everyone can be celebrated, and that encourages all students to succeed, no matter their background or future interests. There are an incredible amount of resources and faculty that are able to help students succeed. While academics are a high priority, the school also offers a variety of extracurricular opportunities to foster a well-rounded community of engaged and creative students.
WHAT I didn't LIKE
At such a large school, taking initiative is important. There are amazing experiences everywhere, but you have to do the work to find them yourself. Learning to self-advocate is incredibly important if you don't want to get lost in the masses. But the more you put yourself out there, an overwhelming number of opportunities will come to you!
4.0
WHAT I LIKED
The people and their passion for making Syracuse a better place!
WHAT I didn't LIKE
The issues surrounding the fair treatment of minority students.
4.0
WHAT I LIKED
Very nice campus. Syracuse is a small city so there are some things to do, especially events-wise through the university itself. Great hands-on film program.
WHAT I didn't LIKE
The university could work on making better food, as well as having more options available. Also could work on more funding for certain programs such as VPA.
3.0
WHAT I LIKED
There are many majors to choose from, great professors, and a great opportunity for a buzzing social life if you know where to look. Many buildings have been renovated since my freshman year, so there are a lot more places to gather and do work and it was pretty easy to transfer majors.
WHAT I didn't LIKE
One thing I wish I would have considered was the food, the campus itself, and the weather. The food is quite bland and the restaurants on and off campus can get pretty repetitive. I also underestimated how much the hills were going to annoy me on any given day. The campus is beautiful no doubt, but I'm not always in the mood to walk up incredibly steep hills in a blizzard when I'm going to class. Additionally, I don't think I quite understood what Syracuse's weather was like and how many times you're gonna be walking to class going against strong winds and persistent snow.
4.0
WHAT I LIKED
Syracuse offers many resources to help you get the best out of your undergraduate career.
WHAT I didn't LIKE
There is no air conditioning in most residence halls, so in the summer it is very hot. Dining hall food is also sometimes repetitive so you will not want to eat the same food every day.
While we do our best to show up-to-date information, due to COVID-19 and other factors out of our control, it is possible that the data we are showing about test requirements, application deadlines, and more, are inaccurate. Please verify with the college itself via their website to ensure you are aware of all requirements and deadlines.