Questions and Answers about St Francis College
What are St Francis College's strongest majors and what programs do you offer to support them?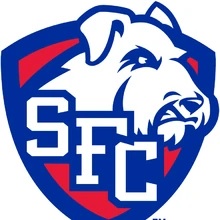 St Francis College
Nursing, Accounting, Psychology, Biology! Contact me if you have more questions about a specific field of interest. Ndiaz3@sfc.edu 929-418-0886
Does St Francis College allow students to stack third party scholarships to help pay for tuition?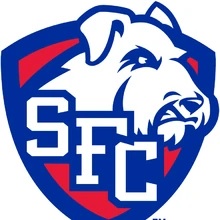 St Francis College
Yes you can! It might depend on the specific scholarship itself but there are many external scholarships you can apply for!
What is the four and five year graduation rate for St Francis College?
Majors offered at St Francis College
Academics at St Francis College
Student Faculty Ratio
15 to 1
Selectivity
Less Selective (77% Acceptance Rate)
School type
Non-profit Private 4-year institution
St Francis College demographics
Work at St Francis College?
Answer student questions, suggest changes to this page, and more.
Common careers for St Francis College students
Common Careers and Their Average Annual Salary
Director of Operations
115k
Chief Executive Officer (CEO)
97k
Program Director, Non-Profit
63k
Human Resources (HR) Generalist
61k
Elementary School Teacher
47k
Based on 763 student responses
52.4k
Avg. Early Career Pay
56%
in High-Meaning careers
Net price of attending St Francis College
St Francis College financial aid
Average grant

$13,297

Average pell grant

$5,148
Average total loans

$5,314

Average federal loans

$5,314
Recommended by
Known for
Close to activities in a city
Accessible and helpful professors
Lots of interesting clubs and activities
4.0
WHAT I LIKED
I have had a great experience at SFC. It's a smaller school so everyone is very close and it truly feels like family. The professors I've had, have been very helpful and want me to succeed. The school location is also a major plus. You are exposed to many cultures and people.
WHAT I didn't LIKE
SFC campus is smaller than the average college. Hard to find a quiet place to study.
2.0
WHAT I LIKED
SFC is a commuter college, so most students will be around the area. I cannot speak about what it is like to live in the dorms but I do understand what it's like to commute. I love the friend group that I have and some of the professors at SFC are genuinely amazing. I love the availability of dining locations outside of SFC (which is honestly much better than on-campus dining).
WHAT I didn't LIKE
My biggest concern is the lack of communication around campus about major things such as the new campus and rumors. A lot of questions you may have might not be answered. Along with that, a lot of professors and academic advisors had left the college. So most likely if you were to attend SFC, you might not have an advisor.
3.0
WHAT I LIKED
In small classrooms, teachers are open to listening.
WHAT I didn't LIKE
Very few chances to interact with peers.
4.0
WHAT I LIKED
Socializing with other students may be hard now but there are many events going on. The professors are really nice and are very understanding of students' situations.
WHAT I didn't LIKE
I did not like the slow internet at the campus as slow internet is a common occurrence.
2.0
WHAT I LIKED
Affordable institution; very generous with funds/scholarships. Lack of social life and average academics.
WHAT I didn't LIKE
School is moving to campus in downtown Brooklyn.
4.0
WHAT I LIKED
St Francis College is very community orientated with small classes that allow teachers to be more involved with their student's education. The academics are not particularly challenging but the workload in combination with work, extracurriculars, and volunteer hours can be difficult.
WHAT I didn't LIKE
There are few options available for required classes because it is such a small school once you get further along in your program there will only be one class available for each requirement.
While we do our best to show up-to-date information, due to COVID-19 and other factors out of our control, it is possible that the data we are showing about test requirements, application deadlines, and more, are inaccurate. Please verify with the college itself via their website to ensure you are aware of all requirements and deadlines.