Questions and Answers about Lafayette College
Where can I find scholarships opportunities that Lafayette College offers?
What is the pet policy for Lafayette College on campus housing?
What is the cost range for the different housing that is available to freshmen?
What do Lafayette College admissions counselors look for in an ideal applicant?
What assistance does Lafayette College offer to help support neurodiverse students?
Does your school offer financial aid for international students?
Lafayette College
We do indeed! In fact, we guarantee to meet the full demonstrated financial need of all accepted international candidates based on the CSS Financial Aid Form!
Majors offered at Lafayette College
Academics at Lafayette College
Required with application
Required with application
Student Faculty Ratio
10 to 1
Selectivity
Selective (29% Acceptance Rate)
School type
Non-profit Private 4-year institution
Demographics for Lafayette College Students
| Ethnicity Breakdown | Asian | Black | Caucasian | Hispanic | Middle Eastern | Native American | Pacific Islander |
| --- | --- | --- | --- | --- | --- | --- | --- |
| Lafayette College Students | 7% | 17% | 56% | 21% | 5% | 1% | 1% |
| All Bold.org College Students | 11% | 21% | 37% | 25% | 2% | 2% | 1% |
Gender breakdown
Lafayette College Students
< 5% Gender nonconforming
Work at Lafayette College?
Answer student questions, suggest changes to this page, and more.
Common careers for Lafayette College students
Common Careers and Their Average Annual Salary
Based on 3,129 student responses
68.4k
Avg. Early Career Pay
131.8k
Avg. Mid-Career Pay
36%
in High-Meaning careers
Net price of attending Lafayette College
Lafayette College financial aid
Average grant

$40,310

Average pell grant

$4,414
Average total loans

$7,096

Average federal loans

$4,391
Recommended by
Known for
Awesome study spaces and libraries
Close to activities in a city
Access to outdoor activities
4.0
WHAT I LIKED
There are a lot of students and faculty-planned activities to break the ice of socializing. Due to the pandemic, things have become somewhat limited, but as time passes, more and more things are opening up!
WHAT I didn't LIKE
As a POC, I've noticed that I'm one of few women of color, and depending on the field it can be a little competitive (STEM majors). Make sure to find your community and faculty here (because there definitely is one for everyone!)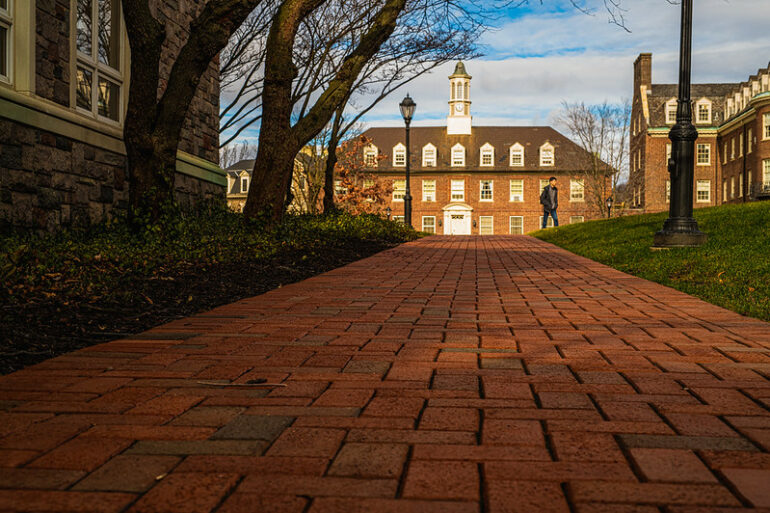 4.0
WHAT I LIKED
The science building has been recently updated and the English, Math, and Biology faculty are just amazing! Same with the Career Counselors and Gender & Sexuality Program staff. Great, encouraging people.
WHAT I didn't LIKE
If you have a gluten allergy or use a wheelchair, this campus may be very difficult for you. Additionally, if you are a student with a disability, Accessibility Services has a history of being condescending or sometimes no help at all.
3.0
WHAT I LIKED
I really like that the small size of the school made it easy to meet people and make friends. The campus is also beautiful and fun to spend time outside.
WHAT I didn't LIKE
The school is very greek life oriented and it often feels that if you do not want to be a part of that world, your social life will suffer. I also have not always had the best experiences with counselors.
While we do our best to show up-to-date information, due to COVID-19 and other factors out of our control, it is possible that the data we are showing about test requirements, application deadlines, and more, are inaccurate. Please verify with the college itself via their website to ensure you are aware of all requirements and deadlines.