Questions and Answers about Harvey Mudd College

What are your strongest majors and what programs do you offer to support them?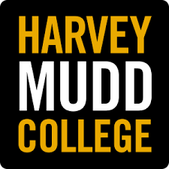 Harvey Mudd College
A strong argument can be made for all of our majors. 6 are tied to respective academic departments; 4 are interdisciplinary majors. All are in STEM. The two most popular fields are Engineering and Computer Science, but we can make a legitimate argument for having one of the best math programs for undergraduates in the USA.
Can students attend classes at any of the Claremont colleges?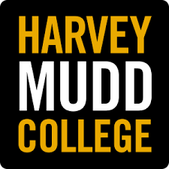 Harvey Mudd College
Hi! Yes, the partnership among the 5 colleges gives students access to many of the resources at each institution. A few benefits include being able to take classes at any of the colleges, enjoy meals at each of the seven dining halls and have access to four fitness centers and five swimming pools.
How does Harvey Mudd College help students balance their academic workload with self-care?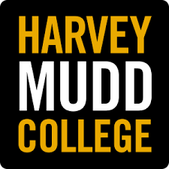 Harvey Mudd College
This is a high-touch environment so students are well of each other in the residence halls, and a student here would know almost everyone in their class (first-year, sophomore, etc.) as well as the major, once they select a major. The faculty notice when students are not at their best as well. So does our "Care team". Information is passed through centrally coordinated academic resources officers who can work with the student to see if there are ways we can help the student succeed.
What is the number one mistake you notice when reviewing student's applications?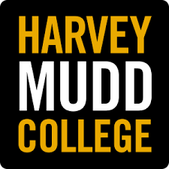 Harvey Mudd College
Writing essays that are descriptive rather than reflective.
How hard is it to get into your school? What is the acceptance rate?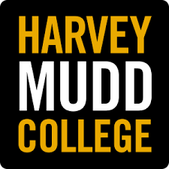 Harvey Mudd College
We admit about 15% of the applicants each year. That number varies with the size of the applicant pool. Our class of first -years is typically 228 people.
Majors offered at Harvey Mudd College
Academics at Harvey Mudd College
Required with application
Required with application
Student Faculty Ratio
8 to 1
Selectivity
Most Selective (14% Acceptance Rate)
School type
Non-profit Private 4-year institution
Demographics for Harvey Mudd College Students
| Ethnicity Breakdown | Asian | Black | Caucasian | Hispanic | Middle Eastern | Native American | Pacific Islander |
| --- | --- | --- | --- | --- | --- | --- | --- |
| Harvey Mudd College Students | 40% | 9% | 34% | 23% | 2% | 1% | 3% |
| All Bold.org College Students | 11% | 21% | 37% | 25% | 2% | 2% | 1% |
Gender breakdown
Harvey Mudd College Students
< 4% Gender nonconforming
Work at Harvey Mudd College?
Answer student questions, suggest changes to this page, and more.
Common careers for Harvey Mudd College students
Common Careers and Their Average Annual Salary
Chief Technology Officer (CTO)
248k
Senior Software Engineer
144k
Based on 1,456 student responses
91.4k
Avg. Early Career Pay
162.5k
Avg. Mid-Career Pay
56%
in High-Meaning careers
Net price of attending Harvey Mudd College
Harvey Mudd College financial aid
Average grant

$33,513

Average pell grant

$4,289
Average total loans

$9,068

Average federal loans

$6,039
Recommended by
Known for
Accessible and helpful professors
2.0
WHAT I LIKED
Challenging and supportive community.
WHAT I didn't LIKE
A bunch of nerds and extreme stress.
4.0
WHAT I didn't LIKE
The classes are hard and mental health isn't talked about as much as it should be.
While we do our best to show up-to-date information, due to COVID-19 and other factors out of our control, it is possible that the data we are showing about test requirements, application deadlines, and more, are inaccurate. Please verify with the college itself via their website to ensure you are aware of all requirements and deadlines.