Questions and Answers about Cascadia College
Where can I find information about Cascadia College's financial aid options?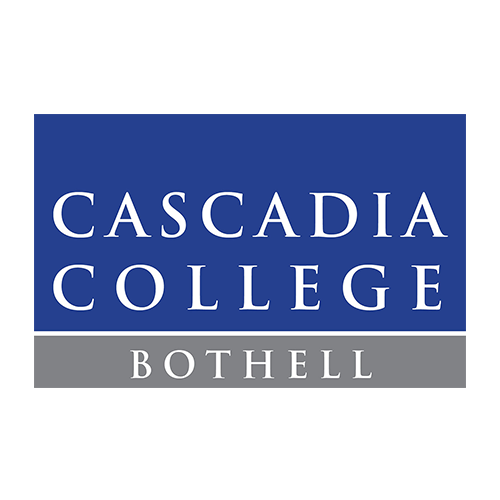 Cascadia College
Hello Arian, Thank you for your question! You can find information about our Financial Aid at www.cascadia.edu/finaid. Feel free to email finaid@cascadia.edu with questions. We also offer the Cascadia College Foundation Scholarship. You can find more info and how to apply at www.cascadia.edu/scholarships. I hope this helps! Please let us know if you have any other questions by emailing outreach@cascadia.edu.
Majors offered at Cascadia College
Academics at Cascadia College
Student Faculty Ratio
16 to 1
School type
Public 4-year institution
Demographics for Cascadia College Students
| Ethnicity Breakdown | Asian | Black | Caucasian | Hispanic | Middle Eastern | Native American | Pacific Islander |
| --- | --- | --- | --- | --- | --- | --- | --- |
| Cascadia College Students | 21% | 16% | 47% | 21% | 5% | 0% | 5% |
| All Bold.org College Students | 11% | 21% | 37% | 25% | 2% | 0% | 1% |
Gender breakdown
Cascadia College Students
< 5% Gender nonconforming
Work at Cascadia College?
Answer student questions, suggest changes to this page, and more.
Net price of attending Cascadia College
Cascadia College financial aid
Average grant

$1,407

Average pell grant

$3,947
Average total loans

$3,899

Average federal loans

$3,936
Recommended by
Known for
Awesome study spaces and libraries
Access to outdoor activities
3.0
WHAT I LIKED
I like that it was connected with UW bothell so having access to the UW library was great.
WHAT I didn't LIKE
Some of the teachers seemed very unprofessional.
4.0
WHAT I LIKED
I like Cascadia because I have had great support from advisors, counselors, and professors. Any time I have a question I receive a timely response. Tutoring services are readily available.
WHAT I didn't LIKE
Parking can be difficult to find early in the quarter. It usually evens out after the second to third week of class.
While we do our best to show up-to-date information, due to COVID-19 and other factors out of our control, it is possible that the data we are showing about test requirements, application deadlines, and more, are inaccurate. Please verify with the college itself via their website to ensure you are aware of all requirements and deadlines.