Bold.org Scholarships Blog
Scholarships for Hispanic Students - The Exclusive List
Today, access to education is still not evenly distributed. Undergraduate and graduate students in the Hispanic community are one of the most disadvantaged groups when it comes to a college education, as 70% of Latinx students are first-generation college students and more than half of Hispanic undergraduate students are from low-income backgrounds.
Jump ahead to the scholarship list!
Why are scholarships for Hispanic students important?
Since 1996, the number of Hispanic students enrolled in schools and colleges more than doubled. Now, the Latinx community makes up 22.7% of enrolled students in the elementary and high school student population, as well as comprising 19.1% of students who attend college.
Despite this, many students of Hispanic heritage who demonstrate financial need while seeking academic opportunities still face various challenges.
For example, Hispanic families are more likely to live in poverty, with 15.7% of Hispanic people in poverty in 2019, which is significantly higher than the national poverty rate of 10.5% in the same year.
In comparison, the poverty rates for white people and Asian Americans in 2019 were both 7.3%, less than half of the Hispanic and Latino poverty rates.
Due to the financial burden that many Hispanic families and other underrepresented minority students take on, rising tuition costs can be overwhelming. At Bold.org, we're committed to reducing student debt and providing all students with equal access to education through unique financial aid opportunities.
To help Hispanic and Latino students overcome the obstacles they face in accessing higher education, we've created this list of 7 active Hispanic student scholarships. All of these scholarship opportunities are exclusively available on Bold.org.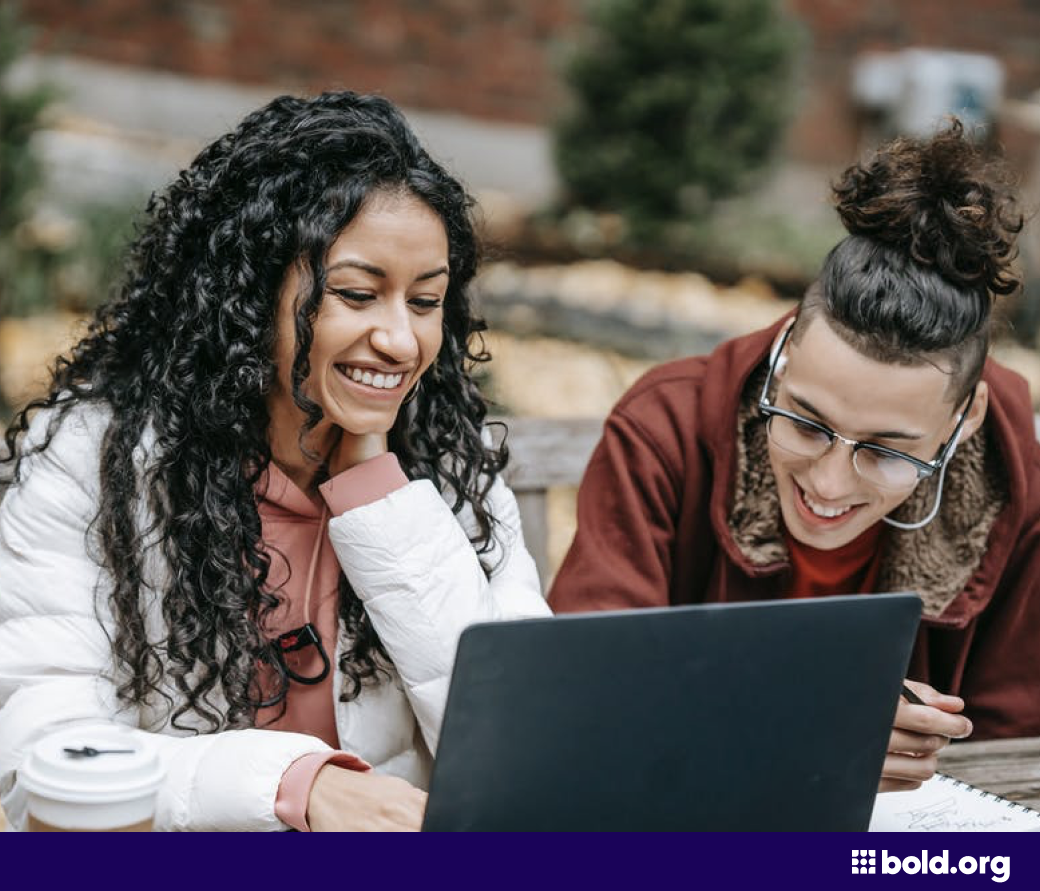 Our Exclusive List of Hispanic Scholarships
Amount: $5,000
Eligibility: Any undergraduate minority students pursuing a STEM degree
Next Deadline: June 2nd, 2021
Winners Announced: July 1st, 2021
Description: Due to the underrepresentation of minorities in STEM, this scholarship aims to increase diversity in STEM. You can apply by writing a short essay about a piece of technology or service you want to create and a problem you want to address using it.
Amount: $2,000
Eligibility: Any Latinx student applying for or currently enrolled in a 2-4 year degree program
Next Deadline: June 30th, 2021
Winners Announced: July 31st, 2021
Description: Due to the lack of Latinx mentors in many fields, this scholarship aims to help two students of Hispanic heritage to pursue higher education by awarding them each with $1,000. You can apply by writing a short essay about an important experience you've had and how it has impacted your understanding of the world and yourself.
Amount: $750
Eligibility: All Hispanic high school seniors or undergraduate student
Next Deadline: August 2nd, 2021
Winners Announced: August 31st, 2021
Description: Since many Latinx students don't have equal access to education, this no-essay scholarship aims to help Hispanic students afford college to increase diversity in education.
Amount: $500
Eligibility: Any Latinx individual who is passionate about helping their community and those in need
Next Deadline: June 1st, 2021
Winners Announced: June 21st, 2021
Description: Due to the high poverty rates that people of Latin descent experience, this scholarship aims to support a Latinx individual who wants to give back to their community and help those in need. To apply, write about your experience as a Latin American youth.
Amount: $515
Eligibility: All low-income high school seniors planning to enroll in a 4-year institution in fall 2021 with a 3.0 GPA or higher
Next Deadline: February 1st, 2022
Winners Announced: March 5th, 2022
Description: To address the obstacles that low-income students face, along with the high dropout rates of low-income students, this scholarship aims to support two disadvantaged students. You can apply by writing about a time when you overcame adversity.
Amount: $500
Eligibility: Any high school or undergraduate minority student pursuing coding
Next Deadline: July 1st, 2021
Winners Announced: July 31st, 2021
Description: Since minority households have much less wealth than white households, this scholarship will support a minority student who is pursuing a career or degree in coding or computer science. You can increase your chances of winning by demonstrating your coding ambitions on your profile.
Amount: $500
Eligibility: Any first-generation high school or undergraduate student
Next Deadline: August 2nd, 2021
Winners Announced: August 31st, 2021
Description: Due to the importance of a college degree in today's society, this scholarship aims to support first-generation students who are pursuing higher education.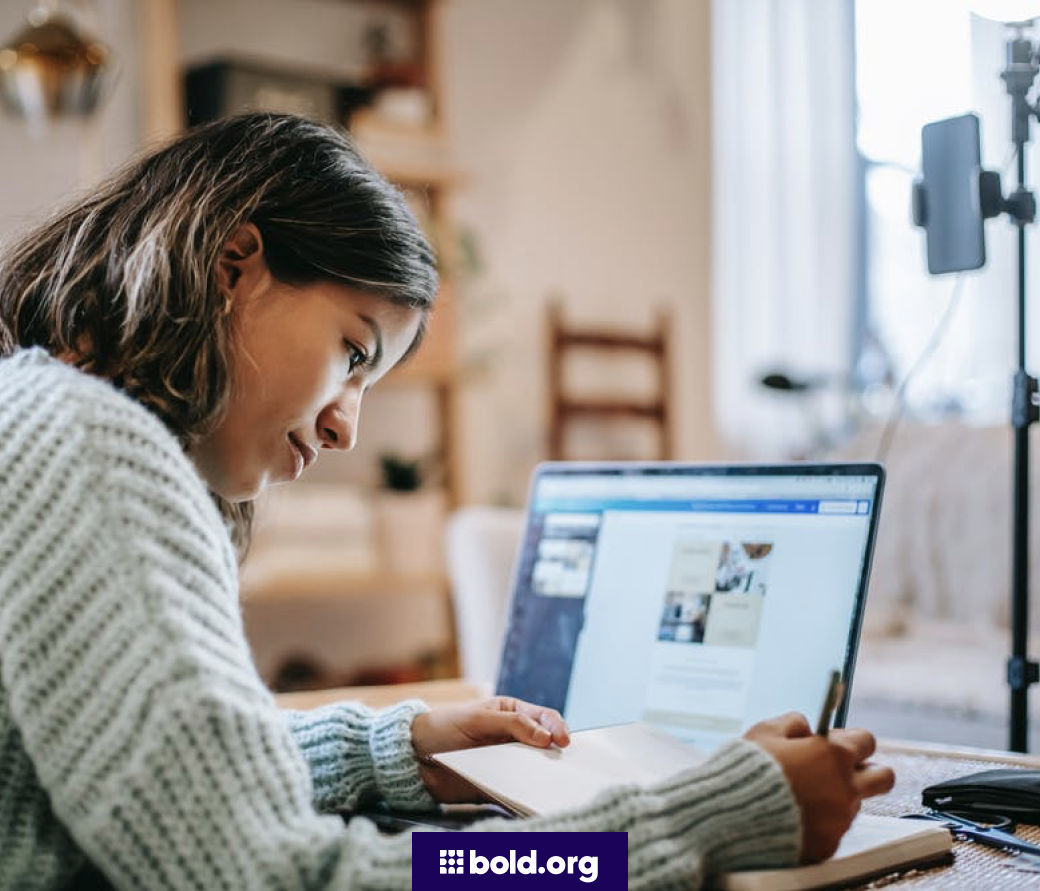 Frequently Asked Questions (FAQ)
What struggles do Hispanic students face in college?
First, there is a lack of Hispanic mentors to guide students through their education journey, as only 4.7% of full-time professors are Hispanic even though 19.8% of undergraduates are Hispanic. This discrepancy results from the disproportionate amount of white professors, who account for 73.2% of full-time professors, despite the fact that only 52% of undergraduate students are white.
Furthermore, today there are many undocumented Hispanic college students in need of assistance. It is estimated that there are currently more than 450,000 undocumented immigrants enrolled in colleges and universities. Of these undocumented students, 46% are Hispanic or Latinx, and 65% of DACA-eligible students are Latinx.
Undocumented students face a unique set of challenges in the academic world, as many are low-income but are ineligible for Pell grants, which are a federal student aid option that helps many low-income citizens afford college. Additionally, undocumented students who aren't protected by DACA have to live with the stress of potentially being deported.
Is there a wage gap for Hispanic workers?
There is still a significant wage gap between white and Hispanic workers, with Hispanic men who work full time making 14.9% less per hour than white men in 2016. This gap is partially due to the differences in college attainment rates, with around 40% of white men holding college degrees as compared to 16.4% of Hispanic men.
Hispanic women face a particularly wide wage gap when compared with white men, earning an average of $0.55 for every dollar that white men earn. It's estimated that this pay gap causes Latinas to lose an average of $1,163,920 each over the course of their lives. The Latina pay gap is a long-persisting problem, and little progress has been made. Since 1989, the gap has narrowed by only $0.03, roughly $0.01 per decade.
Part of the reason for this wage gap is that Latinas are more likely to work low-paying jobs, with 30% doing front-line work during the Covid-19 pandemic. Additionally, Hispanic women make up a disproportionate amount of child-care workers, comprising only 7% of the total workforce yet 22% of child-care workers.
Even within low-paying jobs, Latinas are still underpaid. Latinas who are full-time childcare workers still face a wage gap with white men in the same profession, earning $0.88 for every dollar that white male childcare workers make. Similarly, Latinas who work as maids or janitors make only $0.61 for every dollar that white men working the same jobs earn.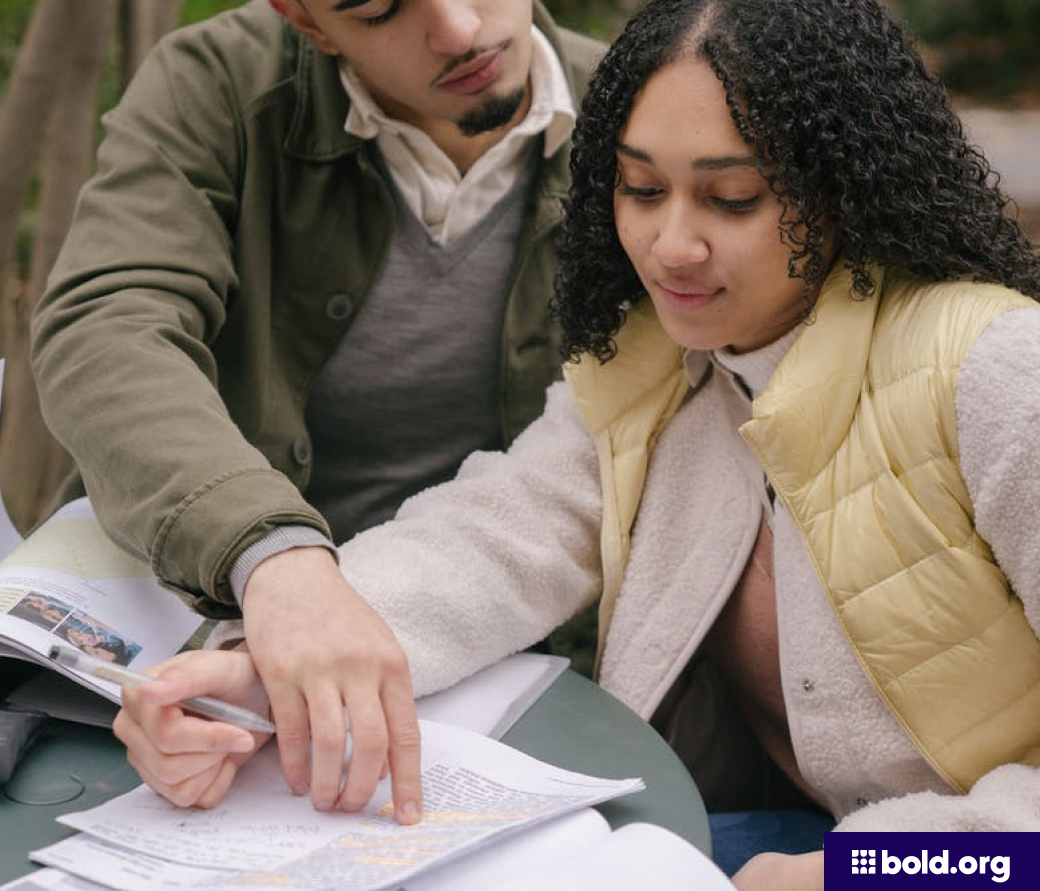 What types of scholarships are available for Hispanic students?
There are many types of scholarships that Latinx students are eligible for, including broader scholarships open to all racial minorities as well as scholarships open strictly to Hispanic or Latinx students, such as the Abran Arreola Latinx Scholarship. Scholarships that are specifically created for Latino students are great opportunities since they have such limited eligibility, reducing the number of applicants and increasing your chances of winning!
Additionally, there are no-essay scholarships available, such as the Hispanic Empowerment No-Essay Scholarship. Whatever types of college scholarships you're searching for, you can find them on Bold.org.
Who qualifies for Hispanic scholarships?
There are many scholarships available for Hispanic high school students to prepare for college and for Hispanic college students to prepare for professional life to help dilute their student loan debt. The Empower Latin Youth Scholarship, for example, is open to anyone passionate about helping those in need, and it is even open to Latinx non-students, too. You can find even more exclusive scholarships on Bold.org!
Don't hesitate to send any further questions to contact@bold.org!